Why should the GA community incorporate Safety Attributes or participate in the SMSVP?
The simple answer is applying the Safety Attributes and/or participating in the SMSVP can elevate safety performance leading to safer operations. Additional information about Safety Attributes and the SMSVP benefits is located on their individual pages. 
How does the FAA GA Safety Outreach Initiative work?
FAA leadership, management, inspectors, and members of the FAA Safety Team (FAASTeam) share information about safety management practices with the GA community through ongoing outreach performed during routine surveillance and interaction.
Safety outreach occurs in a variety of formats, from formal communication and messaging from FAA leadership to informal conversations that take place between an inspector and a GA Certificate Holder. Additional information and resources about safety management practices is also available on the Safety Attributes page and the SMSVP page.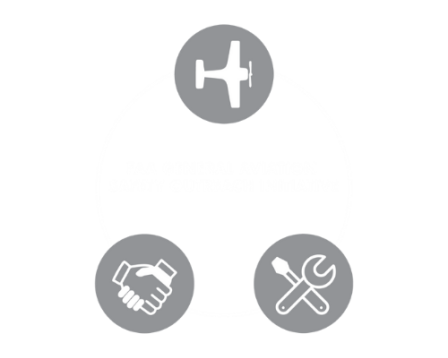 For questions and support on:
Safety Attributes, contact your FAA Flight Standards District Office
SMSVP, contact the Federal Aviation Administration, Office of Safety Standards, SMS Program Office. If you are contacting the SMS Program Office, please include the 14 CFR part associated with the request or question and provide the company name and location (city/state), if applicable.
What resources are available to support this initiative?