Lauren R. Dudley
Assistant Administrator, Office of Government & Industry Affairs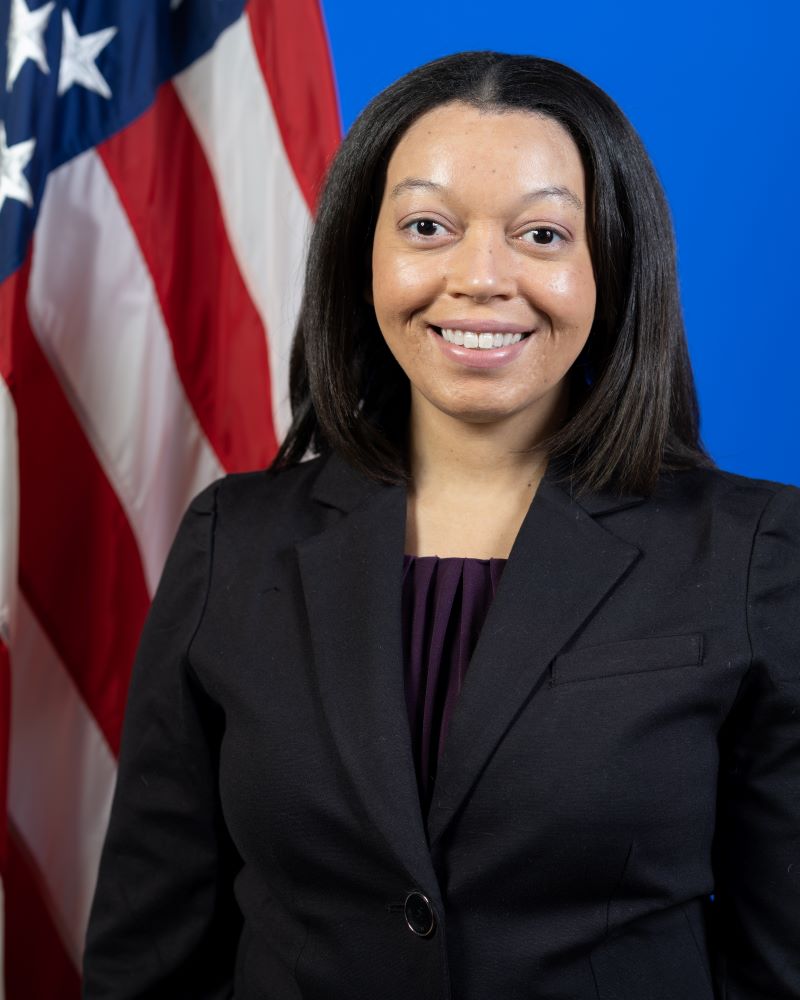 Ms. Lauren R. Dudley is the Assistant Administrator for Government & Industry Affairs. As the Assistant Administrator, she is the principal advisor to the FAA Administrator, Deputy Administrator, and other key FAA Executives on legislative and policy initiatives. Ms. Dudley's office serves as the focal point for Members of Congress and state and local government actions and monitors and coordinates requests from Congressional members, committees, and other elected officials. Ms. Dudley liaises with the aviation industry stakeholders on behalf of the FAA and conveys announced FAA policy and plans to industry representatives.
Before joining the FAA, Ms. Dudley held several positions as legal counsel for a number of Congressional Committees. While with the U.S. House Transportation & Infrastructure Committee, Ms. Dudley served as Aviation Subcommittee Counsel to Chair Peter A. DeFazio (D-OR) on multiple issues, including aviation safety, airline operations, budget and appropriations, unruly passengers, aviation labor, and airline competition. She also served as Investigations and Oversight Counsel, where she assisted with the Committee's investigation into the design, development, and certification of aircraft, as well as other investigations across its jurisdiction. In this capacity, she advised senior staff and the Chair on subpoena-related matters, including process and compliance. During her tenure on the U.S. Senate Homeland Security & Governmental Affairs Committee, she served as the counsel to Permanent Subcommittee on Investigations then-Ranking Member Tom Carper (D-DE) on multiple bipartisan investigations.
While serving as legislative counsel to Congresswoman Eleanor Holmes Norton (D-DC), Ms. Dudley drafted legislation, floor remarks, and hearing questions on transportation, infrastructure, economic development, environmental conservation, and many other critical issues. She also organized community roundtables and town halls on legislative issues.
Ms. Dudley holds a J.D. and L.L.M from American University and a B.A. from the University of Maryland. She is a member of the Maryland bar.
Last updated: Monday, January 30, 2023