Deputy Administrator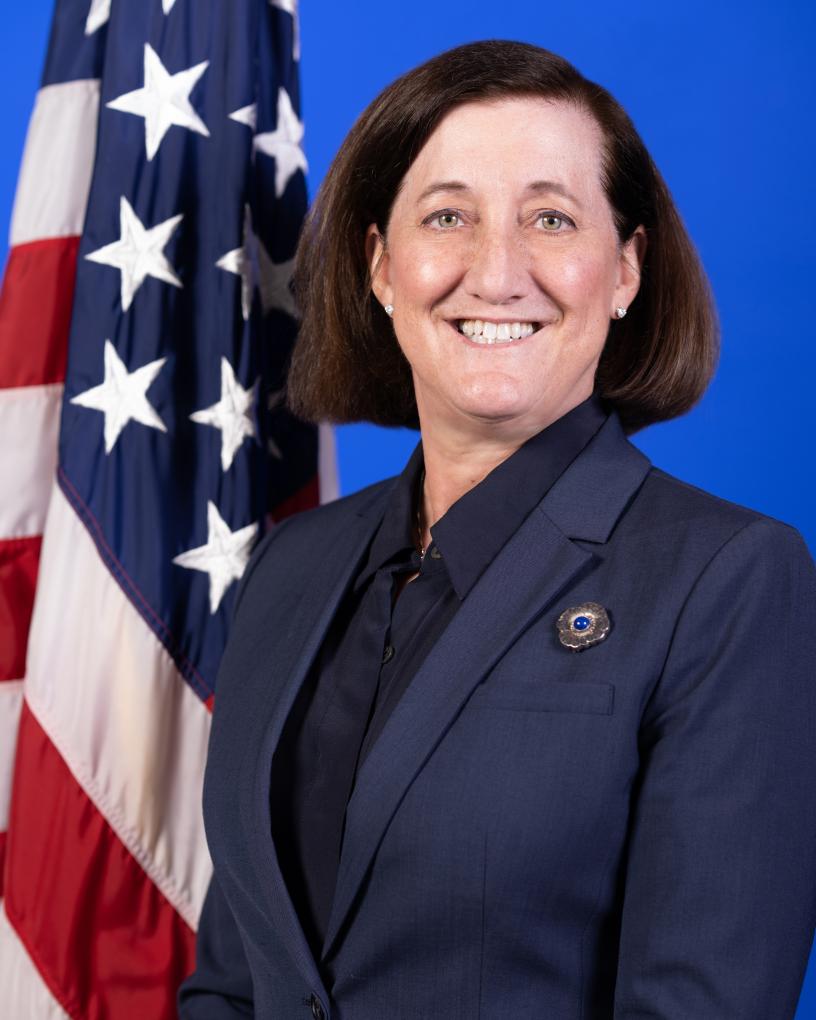 Kathryn "Katie" Thomson was appointed as the Deputy Administrator in June 2023. She brings a 30+ year history of global aviation and transportation law and leadership experience to the Agency. Previously, she served as the FAA Chief of Staff (CoS) where she was a key advisor to the Administrator and provided leadership, guidance, oversight and coordination of activities related to aviation policy and resource management program. She oversaw and partnered with agency leadership on some of the agency's most complex and controversial matters.  

Katie was the Director, Bipartisan Infrastructure Law Implementation at the U.S. Department of Transportation (DOT) immediately prior to joining FAA. In this capacity, Katie worked with internal and external stakeholders to successfully implement approximately $660 billion in new and expanded programs across all modes of transportation over five years. This was Katie's second stint at DOT. She rejoined DOT from Amazon, where she was Vice President & Associate General Counsel, Worldwide Transportation and Sustainability. 

Before joining Amazon, Katie played a pivotal role in shaping national and international transportation law and policy as General Counsel of DOT (2013-2016) and as Chief Counsel of the Federal Aviation Administration (2012-2014) during the Obama Administration. She also served as Counselor to the U.S. Secretary of Transportation (2009-2012) and was DOT's first Senior Sustainability Officer. During her tenure as Counselor, Katie led the DOT team that worked with the White House and the U.S. Environmental Protection Agency to develop and implement historic joint fuel economy/greenhouse gas emission standards for cars and trucks.   

Prior to federal government service, Katie was a partner in the environmental group at Sidley Austin in Washington, D.C., where she supported clients in all industrial sectors. Immediately prior to joining Amazon, Katie chaired the transportation practice group at Morrison Foerster, advising clients on emerging technologies in the transportation sector. 

Katie received her Bachelor of Arts degree from the University of Illinois (Champaign-Urbana) and her Juris Doctor from the University of Pennsylvania. 
Last updated: Wednesday, June 14, 2023