Deputy Administrator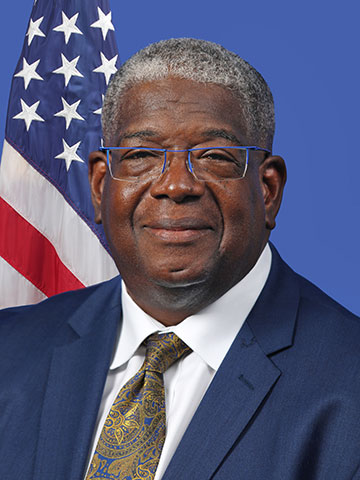 In February 2021, Bradley Mims assumed his current position as the Federal Aviation Administration (FAA) Deputy Administrator. Mims has served as a transportation professional in government and the private sector for over 40 years. As a government relations specialist with a multi-modal transportation background, Mims holds a special affinity for the aviation industry.
In addition to working for a number of firms and organizations related to transportation/aviation, Mims served as the head of government relations for the FAA during the Clinton Administration. He served as a transportation staffer for members of Congress in his early career (representing Congressman John Lewis—GA and Julian Dixon—CA). Mims has also served as a congressional liaison for the Smithsonian Institution's National Air and Space Museum and the National Museum of African American History and Culture. Between 2001-2005, Mims served as a transportation specialist at Booz Allen Hamilton. In 2005, Mims joined Parsons Brinckerhoff, Inc., serving as the Aviation Markets Vice President until 2010.
As an appointee of the governor of Maryland, Mims joined the Washington Metropolitan Airports Authority Board of Directors in 2014 and has served as the co-chair of the Dulles Corridor and Finance Committees, as well as chair of the Nominations Committee. In addition, Mims served as the transportation subject matter expert with Laborers' International Union of North America (LIUNA) from 2014-2016. Prior to his appointment at the FAA, Mims served as the President/CEO of the Conference of Minority Transportation Officials (COMTO) from 2016-2021. He graduated from Allegheny College with a bachelor's degree in political science.