Chief Counsel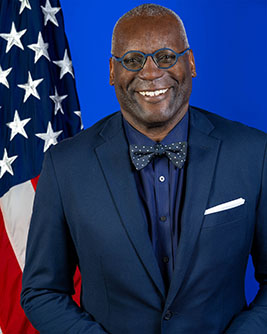 As the FAA's Chief Counsel, Marc Nichols provides legal advice for all aspects of agency operations and works closely with the Department of Transportation's Office of General Counsel on issues of national significance to the aviation industry. Marc has more than two decades of extensive experience in the legal, technology, aerospace, and defense industries.
Marc most recently served as Executive Vice President, General Counsel and Corporate Secretary for Saab businesses in North America, and as the chief legal officer of the company in the United States and Canada. 
Prior to his tenure with Saab, Marc served as Director of Compliance & Global Legal Counsel at Rolls-Royce in its defense sector, helping lead legal efforts in helicopter aerospace, compliance, ethics, and government investigations. He previously served as Inspector General at the U.S. Government Printing Office, worked for various law firms, and is the former vice chair of the Aerospace Industries Association Legal Committee. 
The native New Yorker is a graduate of the Washington and Lee University Law School in Virginia, and holds a B.A. from Wabash College in Indiana. In May 2018, Marc became only the second elected African American as well as the second LGBT president of the Wabash College Alumni Association in the college's 200-year existence.
 
Last updated: Tuesday, October 10, 2023