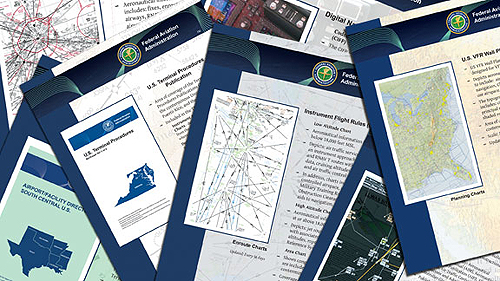 Welcome to Aeronautical Information Services Product Information Sheet Library.
Please use these pages featuring Aeronautical Information Services' entire product suite, both electronic and paper.
Each link below highlights a specific product, summarizing significant and high-level features.
Whether your interests are for visual products, enroute products, terminal procedures or our other publications, you will find it here!
Please print or save these sheets to your computer or device and share them widely in the aviation community.
For more information on a specific product we distribute, please visit the "Catalog of Products" link provided in the left hand menu of our webpage, or reach out to us by emailing: 9-AMC-Aerochart@faa.gov - we look forward to your feedback!
Thank you for your interest in AIS's Products!
Product Information Sheets