COCA-COLA 400
NASCAR CUP SERIES EVENT
CHARLOTTE MOTOR SPEEDWAY
CHARLOTTE, NC
MAY 27-29, 2023
SPECIAL AIR TRAFFIC PROCEDURES
Special air traffic procedures to manage increased traffic, enhance safety, and minimize delays are in effect daily May 27-29, 2023 from 0700-2300 EDT (1100-0300 UTC).
VFR HELICOPTER OPERATIONS
Charlotte International Airport to Speedway- BLUE ROUTE
Contact CLT Tower 118.1 and request "BLUE ROUTE". After receiving VFR departure instructions, proceed direct Central Piedmont Community College, inside the I-277 loop, then on course Charlotte Motor Speedway. Expect Radar Service termination when leaving CLT CLASS B airspace.
Speedway to Charlotte International Airport- GREY ROUTE
Contact CLT Tower 118.1 on the north side of Highway 49/29 and W. Sugar Creek Road, request "GREY ROUTE". After receiving Class B clearance, proceed VFR inbound remaining on the North side of Highway 49/29 to I-277 loop, direct Bank of America Stadium, direct CLT Airport.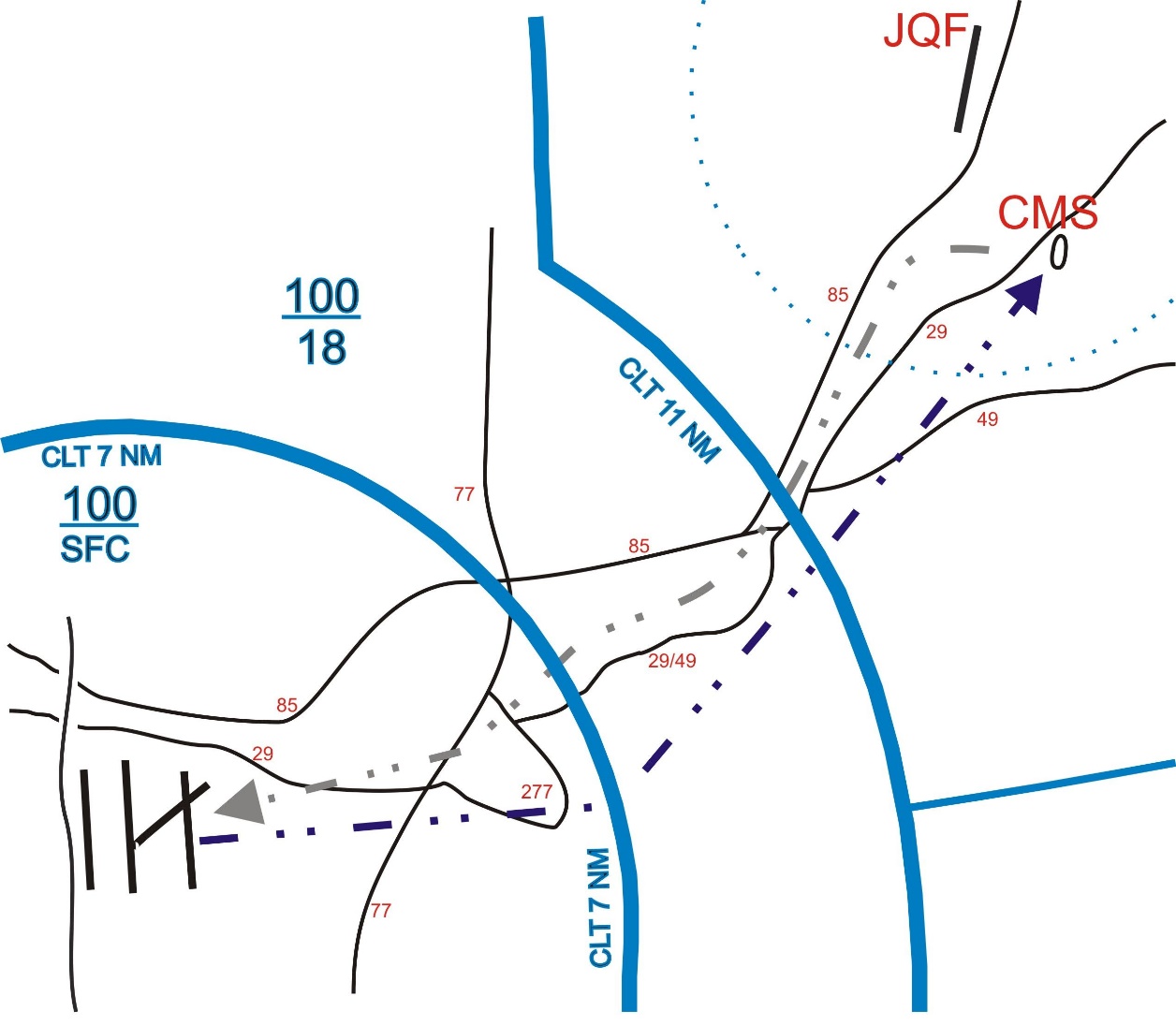 TRAFFIC MANAGEMENT INITIATIVES
IFR and VFR flights operating to/from Concord Regional Airport should anticipate traffic management initiatives including Expect Departure Clearance Times (EDCT), holding, or other potential delay.
Inbound and outbound helicopters squawk assigned beacon codes.
AIR TRAFFIC FREQUENCIES
| | | |
| --- | --- | --- |
| Facility | Identifier | Frequency |
| Concord Tower | JQF | 134.65 |
| Charlotte Approach | CLT | 128.32 |
REMAIN CLEAR OF CHARLOTTE CLASS B AIRSPACE UNLESS AUTHORIZED BY ATC.
(AJV-E23) [Published 3/31/23]