2021 Unruly Passenger Data
The FAA investigates unruly-passenger incidents that airline crews report to the agency. The 2021 data below reflects all cases the FAA investigated that cited violations of one or more FAA regulations or federal laws.
2021 Year-End Totals
5,981

Unruly Passenger Reports
4,290

Mask-related Incidents Reported
1,113

Investigations Initiated
350

Enforcement Actions Initiated
In 2021, the FAA proposed $5 million in fines against unruly passengers.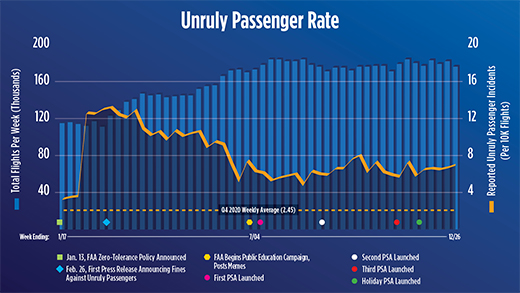 Last updated: Friday, April 22, 2022