News Search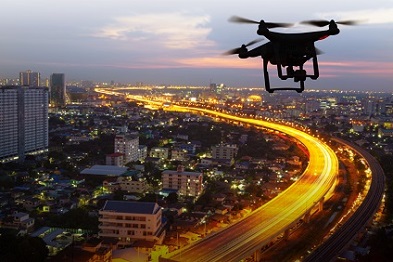 You have one week left to register for the 2018 UAS (Unmanned Aircraft Systems) Symposium. Leaders in industry, technology and government will discuss the future of drones and their integration into the National Airspace System. The Symposium will take place at the Baltimore Convention Center, March 6-8, and preregistration will close in one week on Monday, March 5.
The Federal Aviation Administration (FAA) and the Association for Unmanned Vehicle Systems International (AUVSI) are co-sponsors of this year's Symposium, which will bring together representatives from the FAA, government agencies, industry and academia to discuss the latest issues related to the burgeoning use of unmanned aircraft.
This year's keynote speakers and panelists include:
Secretary of Transportation Elaine L. Chao
Deputy Assistant to the President and Deputy U.S. Technology Officer, Executive Office of the President, Michael Kratsios
FAA Acting Administrator Dan Elwell
City of Baltimore Mayor Catherine E. Pugh
AUVSI CEO & President Brian Wynne
UAS Symposium workshops include:
Understanding Remote Pilot Responsibilities
LAANC (Low Altitude Authorization & Notification Capability)–Lessons Learned and Leaning Forward
Flying UAS in Emergencies and Disaster Response
Conducting Public Aircraft Operations
Don't miss out on your chance to take part in 2018 UAS Symposium! Register here.