Sustainable Tower Design Initiative
The FAA is seeking innovative and specialized design and construction concepts for new airport traffic control towers that can be built and operated sustainably at regional and municipal airports.
Up to six successful participants will each receive $100,000 for their efforts to develop a scalable, sustainable, and standardized conceptual design package and cost estimate. If selected for further development, participants will receive a FAA contract award to design their new air traffic control tower concept. 
The FAA has more than 100 aging control towers at regional and municipal airports across the United States that will eventually need to be replaced. The goal of the nationwide solicitation is to develop a standardized design for towers that will:
Meet operational and cost requirements 
Maximize energy efficiency
Be easy to modify according to height needs
Be rapidly constructed
The FAA used a similar approach when it invited architectural firms to develop a modular design concept for new control towers. The agency ultimately selected a proposal from the company headed by rising architect I.M. Pei. Several of the 16 Pei-designed towers—including at Chicago O'Hare, Sacramento, Madison, and Jacksonville international airports—are still operating today.

I'm interested, how do I participate?
All participants must register through the System for Award Management to get started doing business with the federal government. Ensure that you provide yourself enough lead time to register before the proposal due date.
View the Screening Information Request (SIR) for general information about submittal format and requirements and the content evaluation criteria.
Timeline
The design initiative is structured in the form of a three-phase request process.
The application deadline for Phase I Request for Information (RFI) has been extended to January 31, 2022. Please refer to SAM.GOV for the latest information on the competition including recently added documentation.
| Stage | Process |
| --- | --- |
| Phase I | Through a Request for Information (RFI), the FAA seeks general project ideas and approach statements from all interested parties. No more than 15 applicants will be selected to continue to Phase II. |
| Phase II | Through a Request for Qualifications (RFQ) the FAA will evaluate resumes, relevant experience and financial capabilities of Phase I applicants. Up to six applicants will be invited to participate in Phase III. |
| Phase III | Through a Request for Offer (RFO), selected applicants will submit a final conceptual design package and cost estimate, with a potential FAA contract being awarded to the final selectee(s) to design their new ATCT concept. Applicants who submit a phase three package, but are not selected for the potential FAA contract, will receive $100,000.  |
Frequently Asked Questions
What if there is a conflict between the SIR and other available information?
Information in the SIR takes precedence over information provided elsewhere.
What are the general physical requirements for an ATCT design?
The ATCT Design Must:
1. Support an ATCT with a range of between 60 feet Above Ground Level (AGL) (cab floor) to 119 ft. AGL (cab floor).
2. Enable a cost-efficient construction approach and/or enable an innovative approach that supports high throughput construction at multiple sites across the U.S. and U.S. Territories, both urban and rural.
3. Include one elevator, a mechanical floor, an electrical floor, an equipment room, and one dedicated office space.
4. Support a control cab (an area that allows for 360 degrees of unobstructed visibility of the airfield below). 
5. Minimize the physical footprint of the facility.
6. Be well suited for the climate for multiple environments and be adaptable for seismic, high wind and hurricane, and different foundation types.
7. Incorporate sustainability considerations (i.e., increase efficiency, optimize performance, eliminate unnecessary use of resources, ensure the health of occupants, protect the environment, generate cost savings, and mitigate risks to assets).
8. Be aesthetically pleasing.
What if I don't have the necessary qualifications to participate in the initiative?
All interested parties are invited to participate in the Phase I RFI. If accepted for Phase II, non-qualified small businesses or private individuals may elect to partner with a qualified business entity to meet the minimum qualifications necessary. More information about qualifications is available here.

View the recorded Sustainable Tower Design webinar for more answered questions. 

Background on Airport Traffic Control Towers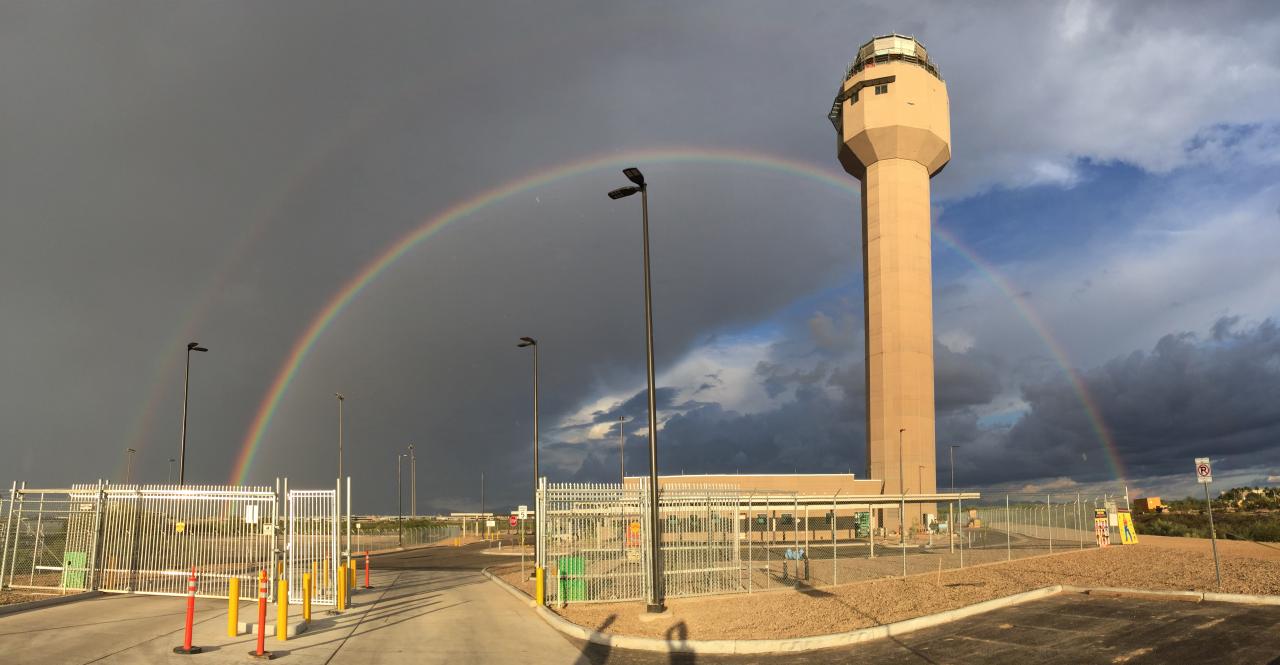 The FAA currently maintains more than 200 regional and municipal ATCTs across the U.S., many of which are due for replacement.  

By adopting an innovative design and streamlined construction approach to build a large number of new regional and municipal ATCT over a short period of time, the FAA may allow for the cost-efficient replacement of outdated facilities where the tower cab height can be adjusted to accommodate operational line-of-sight and other safety requirements.