Part 139 Airport Certification
On this page …
---
In 2004, FAA issued a final rule that revised the Federal airport certification regulation [Title 14, Code of Federal Regulations (CFR), Part 139 (14 CFR Part 139] and established certification requirements for airports serving scheduled air carrier operations in aircraft designed for more than 9 passenger seats but less than 31 passenger seats. In addition, this final rule amended a section of an air carrier operation regulation (14 CFR Part 121) so it would conform with changes to airport certification requirements. The revised Federal airport certification requirements went into effect on June 9, 2004.
Part 139 Airports
Part 139 Airport Certification Status List
List of certificated airports by state, name, associated city, and identifier. It also identifies Part 139 classification, ARFF index, inactive status, and large hub airports. This list is updated every 28 days with data pulled from the Airport Data and Information Portal. As of 2/2023, the list also includes SMS Triggers and whether an SMS waiver has been granted.
Guidance
Regulations
Contacts
Regional Supplemental Guidance
Additional guidance on this topic is available for the following regions of the country:
Contact Us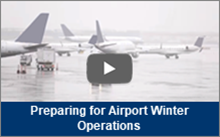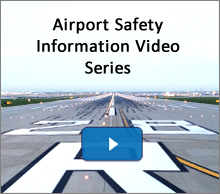 Diesel Exhaust Fluid and Fuel System Icing Inhibitor Video
Control of Fuel System Icing Inhibitor and Diesel Exhaust Fluid at Airports
FAA Disclaimer:
The Energy Institute (EI) produced the video. The EI is a non-profit chartered professional membership body, based in the United Kingdom, that brings together professionals working globally across the energy sector. The body works to address global challenges and uses their skills and knowledge to suggest safety practices that also protect the environment. The FAA encourages users of the aviation system to clearly and safely label Diesel Exhaust Fluid and Fuel System Icing Inhibitor and keep them stored in separate areas, to avoid any accidental mixing of fluids.
Last updated: Wednesday, August 2, 2023