The commercial space transportation industry emerged in the 1990s and was primarily used to launch commercial satellites and transport cargo to the International Space Station (ISS). In just the last few years, growing interest in commercial space is realizing new possibilities for the industry including providing transportation to the ISS laboratories for research and space tourism. This rapidly growing industry is inspiring scientists, engineers, teachers, and a whole generation, to imagine entirely new possibilities for the future of space.
Commercial Space By the Numbers
Spaceports Map
Find a U.S. spaceport near you.
Map to commercial, government, and active private spaceports around the country.
Learn about U.S. Spaceports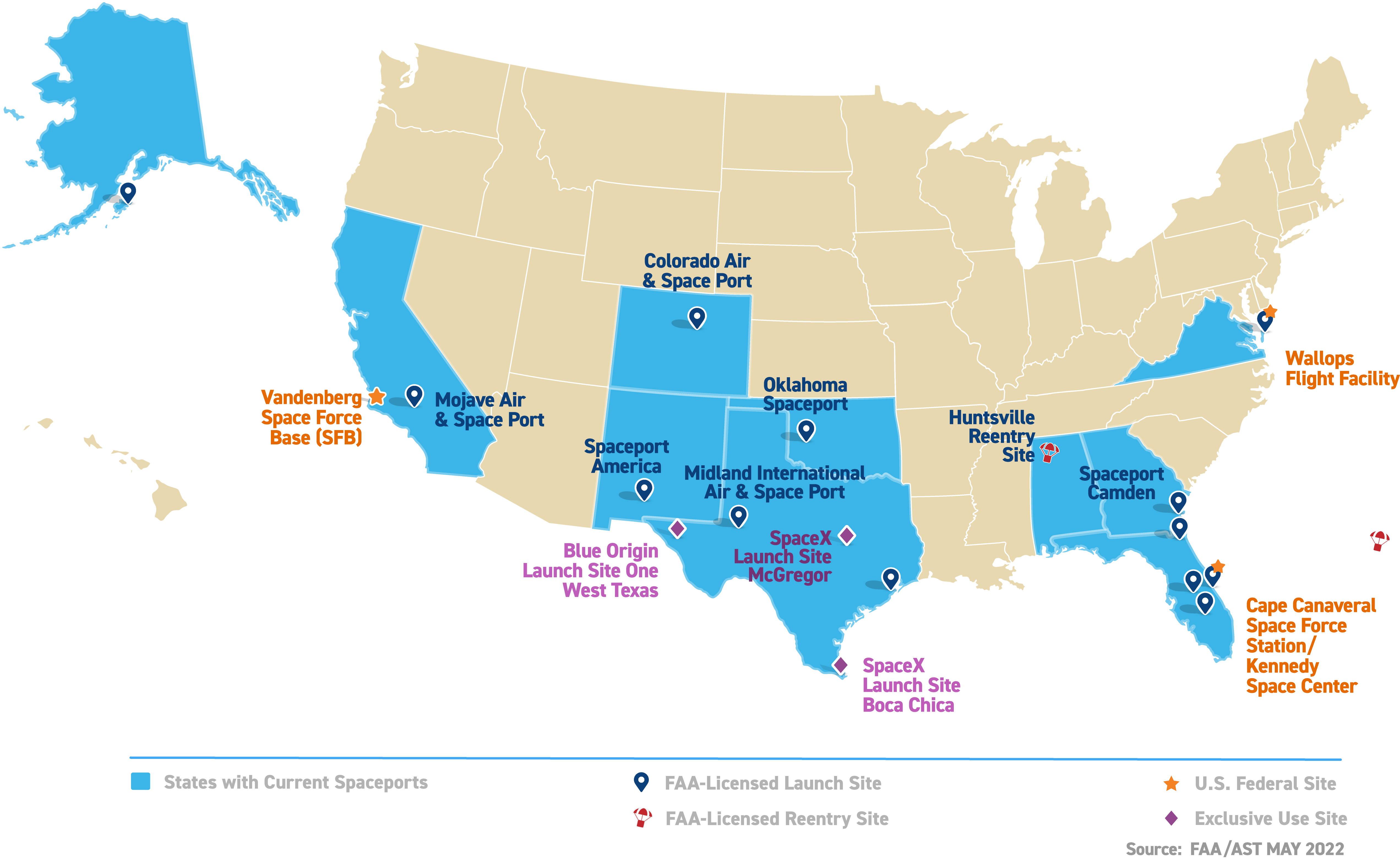 Jobs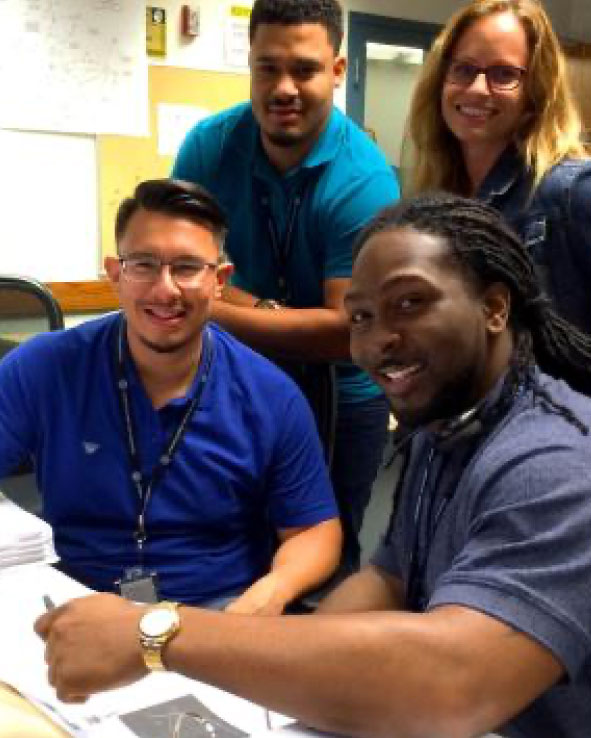 What do we do? What careers are in commercial space? 
Commercial Space Transportation ensures that rocket launches and reentries are safe. We do this by applying a broad range of skillsets to manage licensing and regulatory work, as well as many programs and initiatives. Some examples of the jobs we do include inspecting reusable and expendable launch vehicles, assessing aerospace vehicle systems, developing public safety standards and requirements, assuring engineering quality, and assessing environmental impacts.
Why does it matter? 
Our efforts help facilitate both the U.S. and global commercial space transportation industry's health and growth. We value the diverse talents, ideas, and insights that will enable us to continue our mission of ensuring and promoting the safest commercial space transportation in the world. Join us in exploring this exciting, meaningful, and innovative field!
How can I find out more and apply?
We are actively hiring qualified people from diverse backgrounds to help us grow our team to meet the global commercial space community's increasing demands. If you would like to find out more about being part of an organization where the possibilities are literally limitless, please take a look at Commercial Space Careers and email us at 9-AST-Comm-Space-Careers@faa.gov.