Radar Divestiture Program
The FAA initiated the Radar Divestiture Program in partnership with the National Air Traffic Controllers Association (NATCA) and the Professional Aviation Safety Specialists (PASS). The program's mission is to capitalize on the benefits of new surveillance technologies by strategically reshaping our radar infrastructure to gain efficiencies and optimize services for air traffic control (ATC) operations today and into the future.
Over 750 ground-based radar systems continue to serve as the NAS surveillance backbone, and provide coverage to:
Monitor airspace where Automatic Dependent Surveillance-Broadcast (ADS-B) is not required
Detect aircraft not equipped with either ADS-B or a beacon transponder
Complement ADS-B surveillance and provide backup as needed for service resiliency
Provide ATC with weather information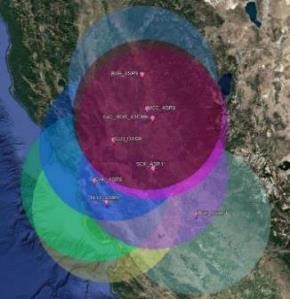 New technologies such as ADS-B, however, have increased overlapping surveillance coverage and decreased the number of radars required for safe and efficient NAS operations. The FAA has an opportunity to avoid approximately $400 million in costs through 2035 associated with operating, maintaining and sustaining radar surveillance systems in areas where there are multiple layers of overlapping coverage. By divesting some systems, the FAA can redirect resources to sustain remaining radar surveillance systems and continue to invest in advanced technologies to evolve services for the future.
Between FY20-25, the Radar Divestiture Program will focus on divesting approximately 14 percent of terminal radar systems in the NAS. After completing the preliminary analysis of a candidate radar site, the program team will contact regional and facility leadership to schedule the kickoff of a site-specific radar divestiture process.
Radar Divestiture Process
The radar divestiture process evaluates each candidate radar on a site-by-site basis. A cross-functional team of local and regional air traffic controllers and Technical Operations representatives are involved in evaluating surveillance changes with location-specific requirements in mind. The program team will validate and verify surrounding radar sensors and adapt fusion processing in automation to ensure system performance. A local Safety Risk Management (SRM) panel will evaluate operational impacts, identify any hazards, and mitigate risks, as required, prior to the final radar divestiture decision. The safety of the aviation system is paramount, and any decision made regarding surveillance capabilities will be made with a safety-first perspective.
After a decision is made to divest a radar, the program will initiate the process to discontinue the selected radar service and decommission the corresponding system. Since most radar sites in the NAS have different configurations and many are collocated with other operational equipment, there is no one size fits all approach. The program will also work closely with key surveillance stakeholders to develop site-specific disposition plans.
Relevant Links
Last updated: Wednesday, August 31, 2022