Navigating Around Bad Weather
Extreme Heat and Aircraft
In extreme heat, the air is less dense and generates less lift. The maximum takeoff temperature depends on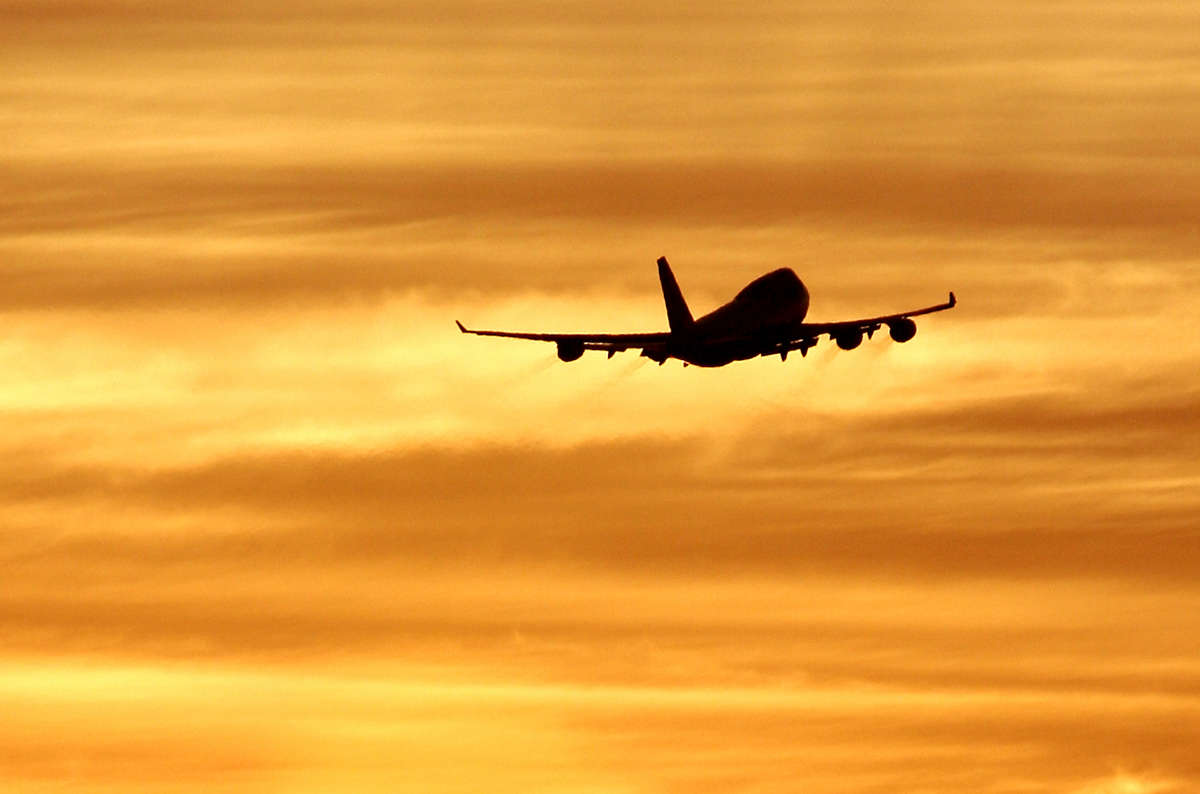 factors including the make and model of the aircraft, its weight and airport altitude. 
The FAA doesn't cancel flights or tell airlines they can't operate in certain temperatures. Airlines and flight crews are responsible for following the provisions of the manufacturer's aircraft operations manual, which specifies the maximum temperatures in which the aircraft can be operated.
In some cases, airlines can reduce aircraft weight to safely take off by offloading cargo or passengers, or reducing the amount of fuel loaded, which may add a fuel stop to reach the intended destination. 
While reducing weight can be an option, temperatures sometimes exceed the maximum the plane was subjected to during testing. When that happens, there is no data that shows flying in those temperatures would be safe.
Lightning Protection
FAA aircraft design regulations require an airplane to be able to withstand lightning and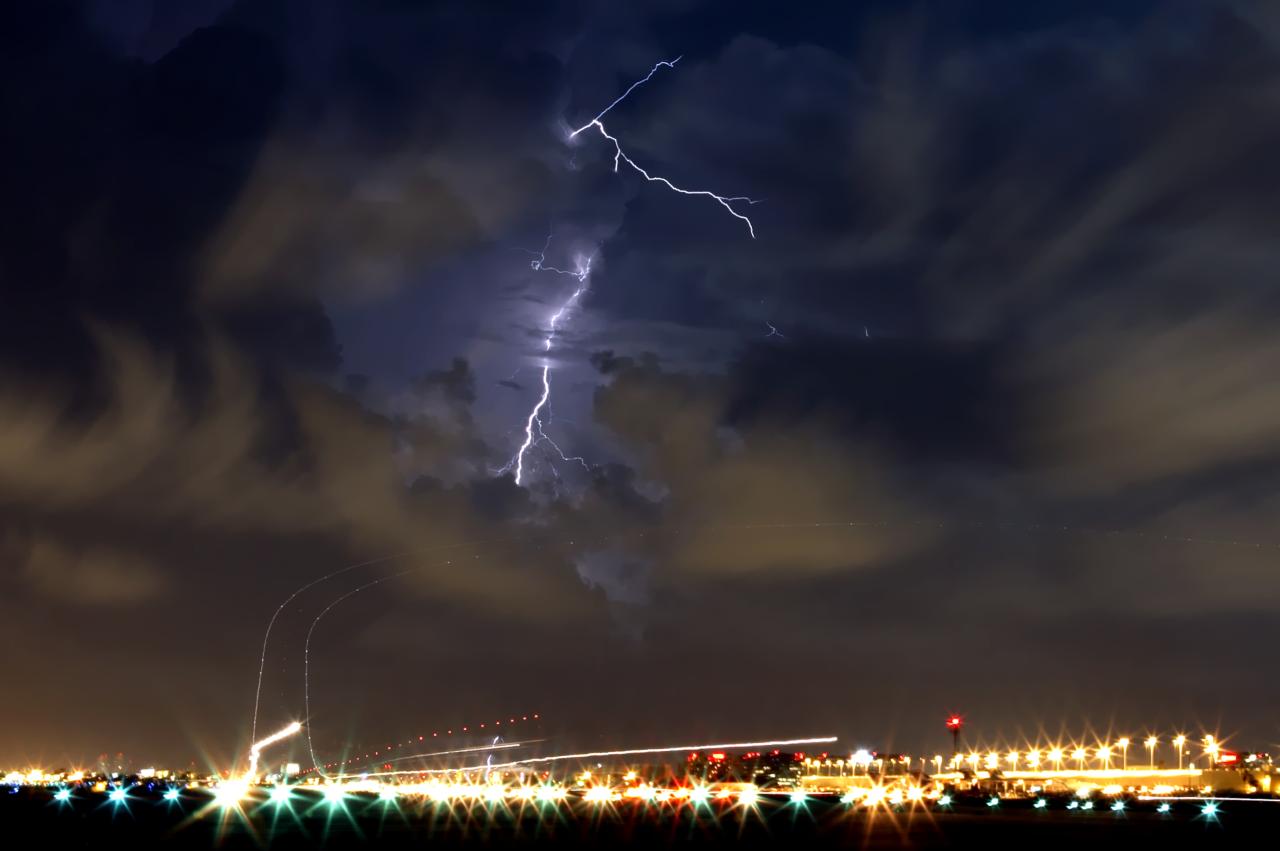 continue a safe flight and landing. Airlines must have procedures in their maintenance program for inspections after such events.
The FAA strengthened its lightning protection requirements in 2018 to align airworthiness standards with the industry's and the FAA's understanding of lightning and to address inconsistency and impracticality that applicants experienced with previous lightning protection regulations.
The FAA has extensive guidance for manufacturers to meet our requirements:
FAA's Command Center
The FAA's Command Center works closely with airlines to plan for, and around, expected weather nationwide. On a local level, National Weather Service meteorologists housed at the FAA's 22 centers handling high-altitude traffic provide down-to-the-minute weather predictions for exact arrival and departure routes in the busiest parts of the U.S. airspace. 
Check out the Command Center Weather Briefings to get daily updates and information on how the weather may affect your travel direct from our Command Center staff.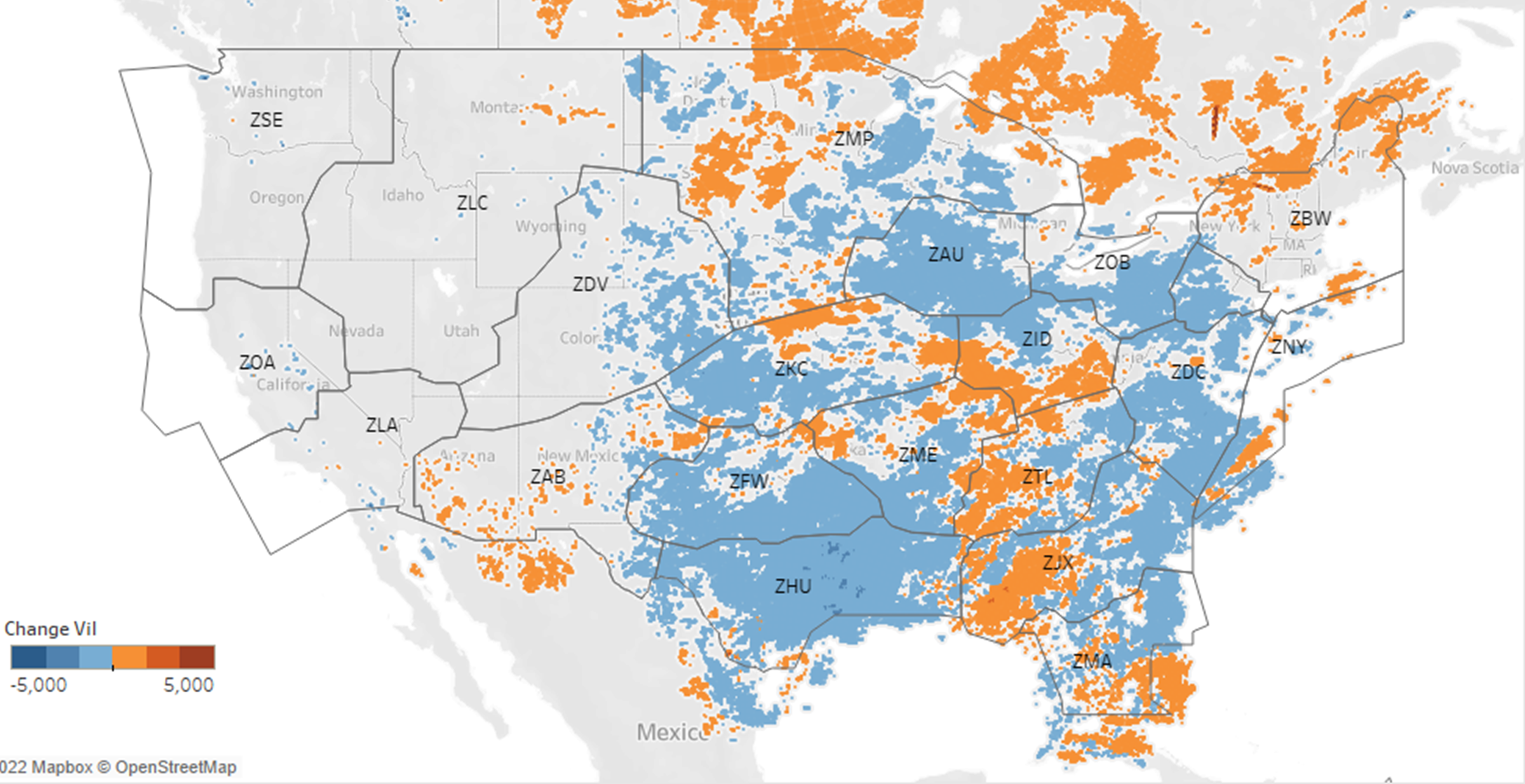 Additional Resources
In 2022 we saw more frequent thunderstorms across the Florida peninsula and significantly more

weather delays

in the area than normal. Flying in winter poses unique challenges for general aviation pilots. The FAA has a

host of resources

to help pilots get to their destinations safely throughout the season.

Putting Weather on the Map (Medium): A new weather-forecasting tool that increases air traffic controllers' ability to manage the nation's skyways.
Last updated: Thursday, July 27, 2023