Steps the FAA is Taking to Increase Aviation Safety in Alaska
Weather Reporting Enhancements

Install weather observing systems at airports and continue testing new weather monitoring technology.

Navigation Strategy Development

Develop an airspace navigation strategy with lower-altitude flight routes and improved GPS backup systems.

Aeronautical Charting

Improve navigation charting by verifying and adding mountain pass information on aeronautical charts.

Surveillance

Expand ADS-B service coverage to areas that don't have it.

Safety Outreach

Continue and develop new safety outreach collaborations to address concerns from multiple perspectives.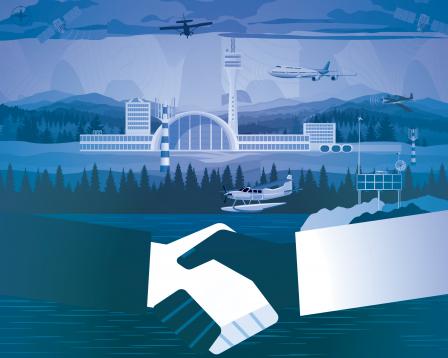 Safety Considerations for Flying in Alaska
Travel to Alaska for a look inside the FAA's Flight Service Stations and learn why pilots depend on them.