How the FAA is improving aviation safety in Alaska
Steps the FAA has taken
The FAA has published 39 of the 54 newly published GPS-guided T-routes in Alaska.

The remaining 15 T-routes are scheduled to be published by September 2023.

Alaska charting issues have been included as an agenda item at the Aeronautical Charting Meetings (ACMs). 

Alaska specific needs and chart supplement modernization efforts will continue to be a focus at ACMs in the future.

Sectional Aeronautical Charts now identify the Naqsralugiaq and Carter passes; providing pilots more accurate information while crossing major mountainous areas.
Eight new Automated Weather Observing Systems (AWOS) have been installed to provide continuous, real-time and accurate weather information on remote areas of Alaska to pilots before they take off. Full commissioning of these systems is expected in 2023. 
We are collaborating with aircraft operators to identify T-Route segments within Alaska where establishing charted and acceptable ATC communications gaps would be beneficial.
The VWOS test and evaluation period was completed in July 2022. The FAA is currently pursuing business models and funding for full program implementation of the VWOS system. VWOS continues to function and transmit information at four Alaska locations – Eek, Tatitlek, Healy River, and Palmer.
FAA continues collaborating across the Alaska aviation community, to include participation in Runway Safety Action Team meetings, air tour operator safety meetings, and the Bethel Stakeholders Group.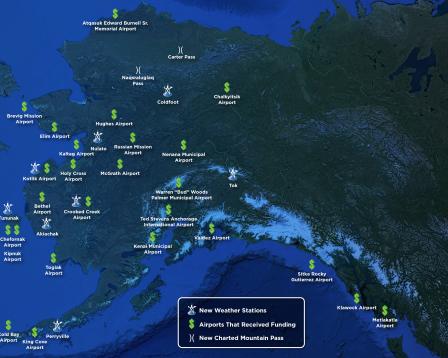 Most Recent Successes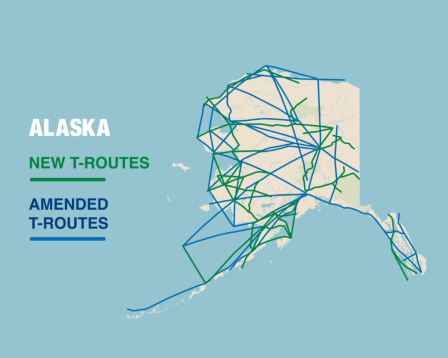 The 54 T-routes allow pilots to navigate direct flight paths at lower altitudes to avoid icing conditions.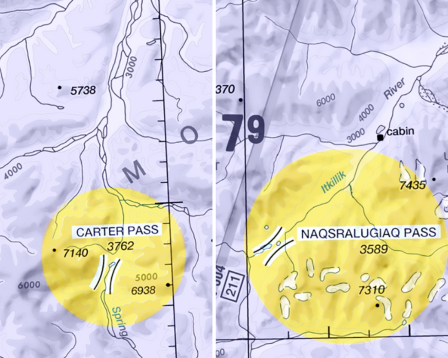 Sectional Aeronautical Charts identify the Naqsralugiaq and Carter passes for the first time.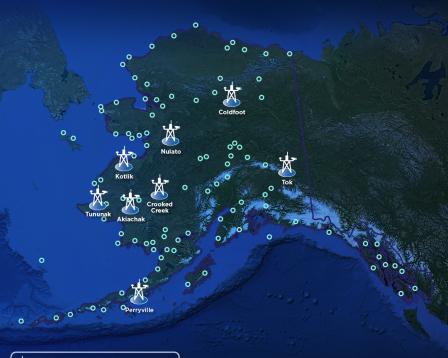 Eight new Automated Weather Observing Systems (AWOS) will be installed.
Travel to Alaska for a look inside the FAA's Flight Service Stations and learn why pilots depend on them.