Assistant Administrator for Finance & Management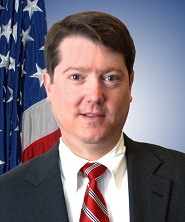 Mark House is the Assistant Administrator for Finance and Management at the Federal Aviation Administration. In this role, he is responsible for the agency's financial, acquisition, real estate, and information technology services, as well as training and enterprise services provided by the Mike Monroney Aeronautical Center.
Mark acted in this position from February 2018 to April 2020, beginning shortly after he returned from a 10-month detail to the White House National Economic Council, where he worked on Air Traffic Control reform efforts.
Previously, Mark served as the agency's Chief Financial Officer (CFO) beginning in September 2011. As CFO, he served as the agency's financial steward, providing oversight and management for all appropriations and ensuring accountability to the American taxpayer for all laws, policies, and procedures.
Mark started at the FAA in 2005 after 19 years in the private sector. His first position was with the Air Traffic Organization (ATO) as Director of Financial Analysis and Process Reengineering. He then moved on to become the Senior Vice President for Finance in ATO.
In the private sector, Mark worked as the Director of Business Optimization for US Airways. He also worked at United Airlines in a variety of financial roles. He started as a financial analyst working on aircraft acquisitions, and eventually moved up to become United's Director of Financial Planning, after also serving as the Director of Cargo Revenue Management.
Early in his career, Mark worked as a finance specialist at a company that later became Lockheed Martin, providing cost and schedule control analyses for FAA programs.
Mark holds a Bachelor's degree in Industrial Engineering from the Polytechnic Institute of New York and a Master of Business Administration in Finance from Virginia Tech.
Last updated: Tuesday, November 16, 2021