Keith Washington
Chief of Staff (Acting)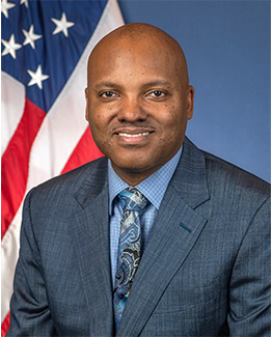 Keith Washington was appointied Acting FAA Chief of Staff in June 2023. Previously, he served as the Deputy Assistant Secretary for Administration at the U.S. Department of Transportation. In this role, he provided leadership in the areas of human resources, security, acquisitions and grants, transportation and facilities, and space management. Prior to this role, he was the Director in the Departmental Office of Human Resource Management. He was responsible for leading and evaluating Departmental human resource management policies for a large Cabinet level agency. 
Mr. Washington has held other key positions at the U.S. Department of Transportation including the Acting Assistant Secretary for Administration, the Interim Associate Administrator for Administration, Maritime Administration (MARAD), the Deputy Director, Departmental Office of Human Resource Management, the Associate Director for Human Resources Policy and Oversight as well as the Manager, Air Traffic Executive Staff at the Federal Aviation Administration (FAA). He is the recipient of numerous awards including the prestigious Presidential Rank Award and the Secretary's Award for Meritorious Achievement for his distinguished leadership in supporting the U.S. Merchant Marine Academy.
Keith's hobbies include travel and he has visited all seven continents. He is a native Washingtonian and DC public school graduate. He successfully completed the Key Executive Program at the American University. He has a Master's of Public Administration from the American University and a B.A. in Political Science (cum laude) from American University.  Additionally, he successfully completed Georgetown University's Executive Coaching Program.
Last updated: Wednesday, June 14, 2023