Providing the Safest, Most Efficient Aerospace System in the World.
Latest News
WASHINGTON — Which state has the most commercial space launches? What launch site is the busiest? How many companies are licensed to conduct launch and reentry operations? You can find answers to all these questions and more by exploring the interactive ...
Featured Topics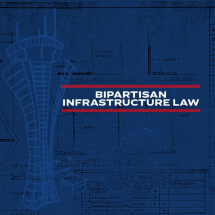 A once-in-a-generation $25 billion investment to build a safe, sustainable, and...