Remote Tower Systems (RTS)
Although the Non-Federal Program regulates Remote Tower Systems, none are currently approved for non-federal use in the National Airspace System (NAS).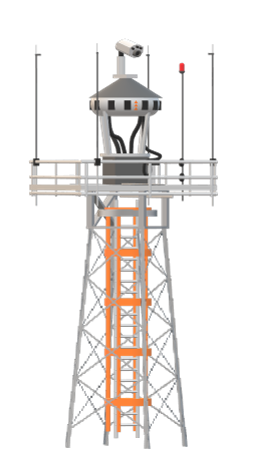 When will FAA approve a Remote Tower System?
The FAA is currently evaluating this technology to assess its suitability for use in the NAS. This website will be updated as the evaluation proceeds and when/if Remote Tower vendors receive FAA Type Certifications for their systems.
Note: Remote Tower technology may also be known by the following unofficial terms: Virtual Air Traffic Control Tower, Virtual ATCT, Remote Air Traffic Control Tower, Remote ATCT.
Vendor Feedback Meeting
July 21, 2021 - FAA held a vendor feedback meeting with the companies that are testing and/or operating RTS. Watch a recording of the event.
Event Materials
Reference Documents
Technical Requirements 3.0 (Jan. 2022)
The FAA's Remote Tower Technical Requirements document (PDF) for single-runway airports in Class D airspace is now available. This version addresses vendor comments & finalizes information security requirements. The document is still marked as "Draft", as it has not been officially published at this time. However, the requirements are believed to be mature. A future version will add acceptable means of compliance for certain key requirements, & better describe Operational Visual Requirements from a systems' requirements perspective. This version is expected late-summer 2022.
Allocation Report 1.3 (Sept. 2021)
Allocation Report: Remote Tower (RT) Systems for Non-Federal Applications Version 1.3 (PDF)
The purpose of this document is to provide a rationale and validation of the final continuity and integrity technical requirements presented in the Remote Tower (RT) Systems Minimum Functional and Performance Requirements for Non-Federal Applications, Version 2.0. This document also explains the analysis that was conducted on pilot and controller runway incursion intervention and their success rates as they relate to major severity Operational Safety Assessment (OSA) hazards and the detection and mitigation of potential runway incursions.
Last updated: Wednesday, December 7, 2022