Aviation Noise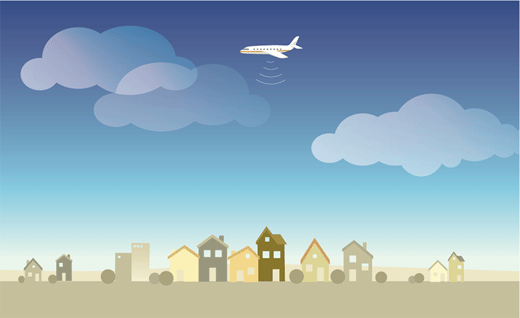 Almost 2.6 million passengers fly in and out of U.S. airports every day. Aviation supports 10.6 million American jobs, and moved 39.9 billion pounds of freight in 2016.
Along with these benefits, the airplanes that move all these people and products may also disturb those living or working near airports by exposing them to noise.
Over the last 40 years, the U.S. Federal Aviation Administration (FAA) has been working to reduce the number of Americans exposed to aviation noise around airport communities. By one measure, it has been a success: over the last four decades, the number of people in the U.S. exposed to aviation noise has dropped substantially, even as the number of flights has soared.
However, even with this success, aviation noise is and remains a concern for many communities. To promote ways in which to better balance the benefits and adverse effects of aviation on airport communities, FAA continues work to improve its means of understanding and reducing the effects of aircraft noise exposure.
The goal of this website is to inform you about aviation noise and the FAA's ongoing work to improve our understanding of the ways aviation noise may affect communities.
You can learn here about:
Last updated: Tuesday, March 29, 2022