ADS-B Deviation Authorization Preflight Tool
Pilots/operators using aircraft that do not meet ADS-B Out equipage or performance requirements may request an authorization to deviate from the rule to access ADS-B Out rule airspace.
The FAA has developed the ADS-B Deviation Authorization Preflight Tool (ADAPT) to manage these authorization requests.
In order to be considered for an ADS-B deviation authorization with ADAPT, requests must meet the following criteria:
Aircraft must be equipped with an operational transponder and operational altitude encoder (e. g., Mode C)
Request submitted no more than 24 hours before flight
Request submitted no less than 1 hour before flight
Please note: The FAA will not issue in-flight authorizations to operators of non-equipped aircraft, nor will air traffic control (ATC) facilities accept requests for these types of authorizations by telephone.
ADAPT Steps
View the ADAPT Tutorial Video for a step by step guide to submitting an authorization request.
Submit your authorization request no more than 24 hours and no less than one hour before your intended departure time.
Enter Flight Details using the Flight Information Entry Form
This step checks for alternate surveillance availability based upon your proposed route of flight and aircraft avionics equipment configuration. Please note this step does not constitute filing a flight plan.
Enter the Deviation Request and Additional Flight Details
Provide additional details describing the nature of your deviation request. You must verify your information is correct and accurate by selecting the verification checkbox or the request cannot be submitted.
After submitting your request, you will receive an immediate automated response via the ADAPT website indicating the status of your request (Approved, Denied, Pending) followed by an official FAA email response to the request. When you receive an official email approval, you are authorized to conduct your flight.
Please note: An ADS-B deviation authorization granted using ADAPT does not equal, nor does it guarantee, an ATC clearance into airspace where ADS-B Out equipment is required.
Questions? Comments? Email us at adapthelp@faa.gov.
Resources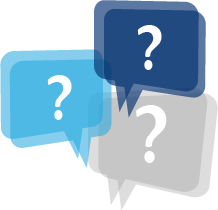 Do you have questions about ADAPT? Get the answers.
Last updated: Tuesday, February 7, 2023