Engineered Materials Arresting Systems (EMAS)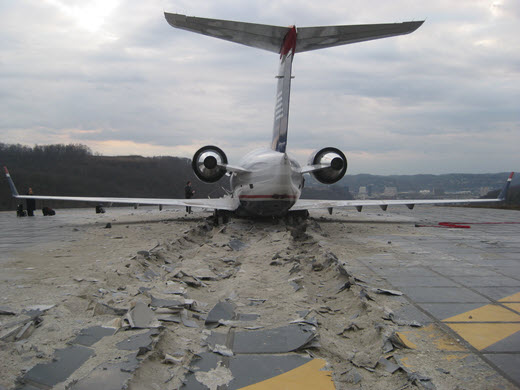 Where airports lack adequate space for traditional safety areas, installation of an engineered materials arresting system (EMAS) allows for suitable energy management for the runway excursion aircraft. EMAS is located beyond the far end of a runway where an aircraft is taking off or landing. A properly design and constructed EMAS absorbs the kinetic energy of runway excursion aircraft in less space and time than traditional safety areas. The material "crushes" under the weight of the excursion aircraft, slowing it down considerably faster than open space.
A standard EMAS will bring a runway's critical aircraft to a complete stop when it enters the EMAS at 70 knots or less.
Data, Tools, & Resources
Regulations & Guidance
Regulations
Orders, ACs, & Other Guidance
Contact Us
Related Links
Last updated: Friday, August 19, 2022