Types of Operations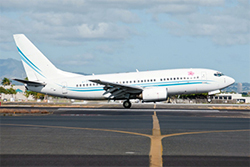 Under Title 49 of the United States Code ("the Statute"), any person who intends to provide air transportation service as an air carrier must first obtain two separate authorizations from the Department of Transportation: "safety" authority in the form of an Air Carrier Certificate and Operations Specifications from the Federal Aviation Administration (FAA).
Air carrier operations cannot commence until a certificate is issued. Included in this process, is the permission to carry dangerous goods or a prohibition on carrying dangerous goods. This must be completed prior to accepting dangerous goods for transport.
The FAA Office of Hazardous Materials Safety Program (HMSP) works in conjunction with the Office of Aviation Safety (AVS) and Flight Standards Service (AFS) in certification and oversight of Title 14 of the Code of Federal Regulations Part certificate holders and operators. Below you will find the most common types of operations the HMSP oversees. If you require a more detailed description, please refer to 14 CFR and the applicable part number.
Last updated: Wednesday, July 13, 2022