Special Permit Operators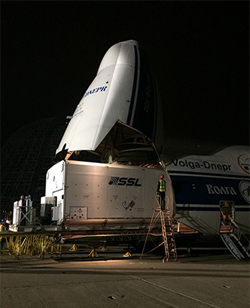 The U.S. Department of Transportation (DOT) Pipeline Hazardous Materials Safety Administration (PHMSA) has the responsibility for issuance of Special Permits (DOT-SP), Competent Authority Approvals (CAA), and Authority for the classification, or reclassification of certain reactive hazardous material articles. A DOT-SP or CAA approval is a document that authorizes a person, company, or operator to perform a Hazardous Materials function that is not permitted under the provisions of the HMR.
Federal Hazardous Materials Transportation Law 49 U.S.C. §5117 (PDF) authorizes PHMSA to issue DOT-SPs and CAAs in a way that reaches a safety level that is equal to the safety level required by the HMR or is consistent with the public interest if a required safety level does not exist.
For information regarding the DOT-SP and CAA approvals process, please visit the PHMSA Approvals and Permits webpage.
Last updated: Saturday, August 28, 2021