FAA Releases Unruly Passenger Halloween Meme to Get Ahead of Rate Increase
Friday, October 27, 2023
WASHINGTON — The scariest thing this Halloween is an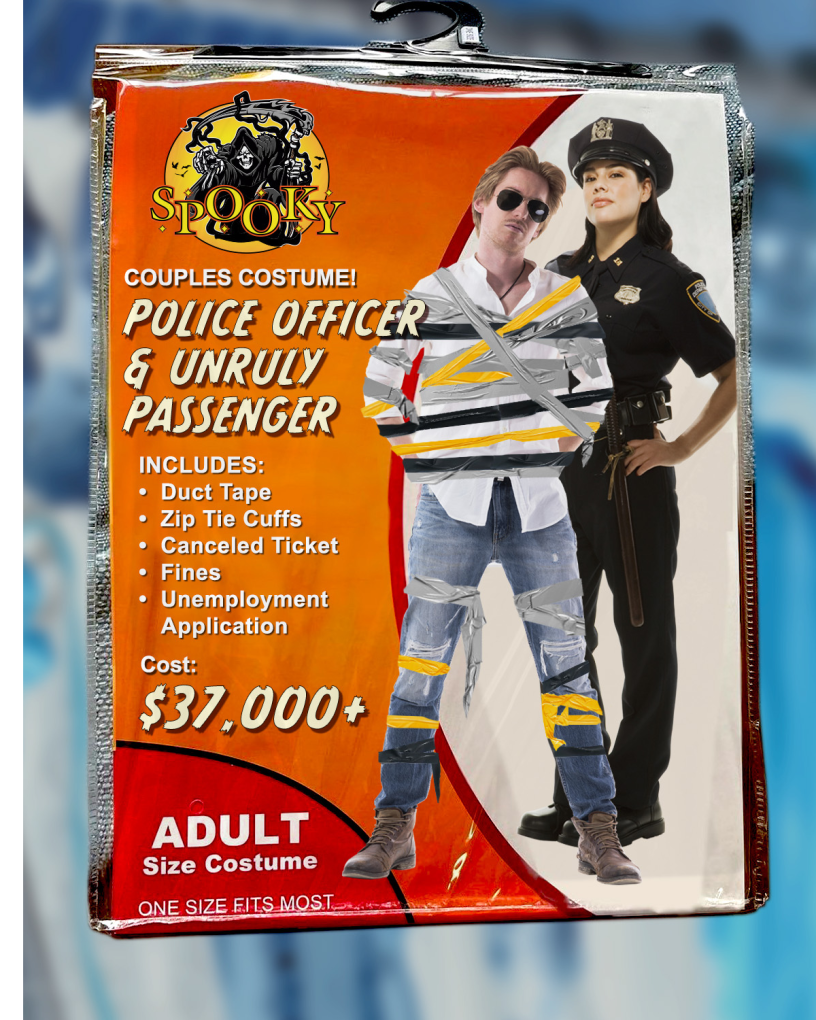 unruly passenger. The FAA is releasing new memes as part of its ongoing campaign to reduce the rate of unruly passengers, which has ticked up in recent months. Today's meme features a Halloween couples costume that nobody wants: an unruly passenger escorted by a police officer. The costume comes with a $37,000+ price tag, zip tie cuffs and an unemployment application. 
Unruly behavior outside the Halloween store and inside the airplane really does result in hefty FAA fines and possible jail time. The agency has a Zero-Tolerance Policy against this type of behavior, hands out fines of up to $37,000 for each violation and routinely refers the most egregious cases to law enforcement.  
For more information on what the FAA continues to do to combat this issue, visit our Unruly Passenger Webpage.