SWIM Program Overview
What is SWIM?
---
The System Wide Information Management (SWIM) Program is a National Airspace System (NAS)-wide information system that supports Next Generation Air Transportation System (NextGen) goals.
SWIM facilitates the data sharing requirements for NextGen, providing the digital data-sharing backbone of NextGen. SWIM enables increased common situational awareness and improved NAS agility to deliver the right information to the right people at the right time. This information-sharing platform offers a single point of access for aviation data, with producers of data publishing it once and users accessing the information they need through a single connection.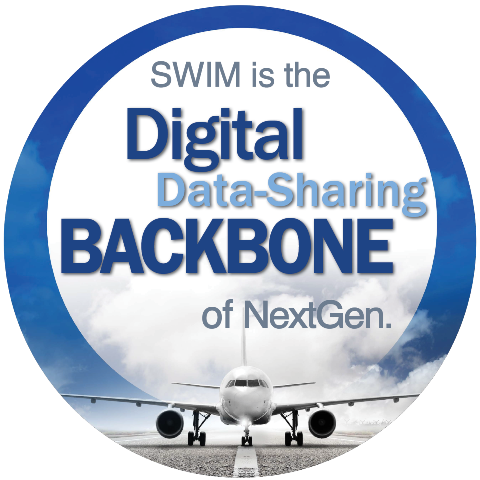 Why SWIM?
---
In the past, the state of the art for connecting two systems required a fixed network connection and custom, point-to-point, application-level data interfaces. Current National Airspace System (NAS) operations depend upon these legacy information systems with some systems entirely unconnected. The Federal Aviation Administration (FAA) identified a need to reduce the high degree of interdependence among systems and move away from the proliferation of unique, point-to-point application interfaces.
In 2007, the FAA established the System Wide Information Management (SWIM) Program to implement a set of Information Technology principles in the NAS and provide users with relevant and commonly understandable information.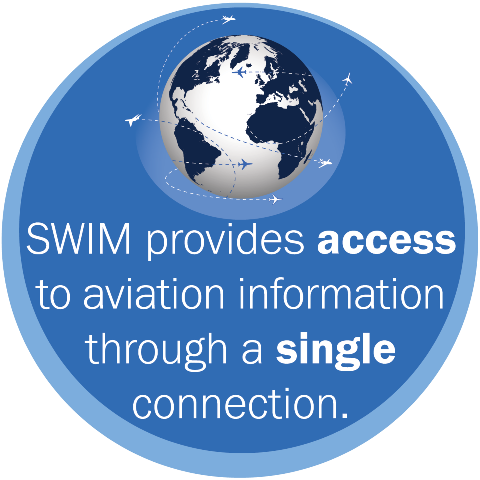 SWIM Vision
SWIM will support the future of aviation by revolutionizing information exchange to enable operational excellence and NAS innovations.
SWIM Mission
SWIM provides the infrastructure, standards, and services needed to optimize the secure exchange of relevant data for NAS systems and the aviation community.
The Benefits of SWIM
---
System Wide Information Management (SWIM) is part of the NextGen portfolio of programs and is critical to ensuring all stakeholders can communicate with each other. SWIM will allow airline operations, air traffic managers and controllers, Federal Air Marshals, military, and other stakeholders to share information in near real time.

The SWIM program focuses on improving National Airspace System (NAS) in the following ways:
SWIM makes it possible to have access to real-time, relevant aeronautical, flight, and weather information so users (both within the NAS and outside of the NAS) can respond faster and more accurately.
SWIM helps to reduce implementation and operating costs and increase agility for the air traffic community … to do more with less.
SWIM creates collaboration opportunities across borders and with industry to address some of aviation's most complex problems.
Additional resources - SWIM: NextGen is working for American Airlines (video) and other success stories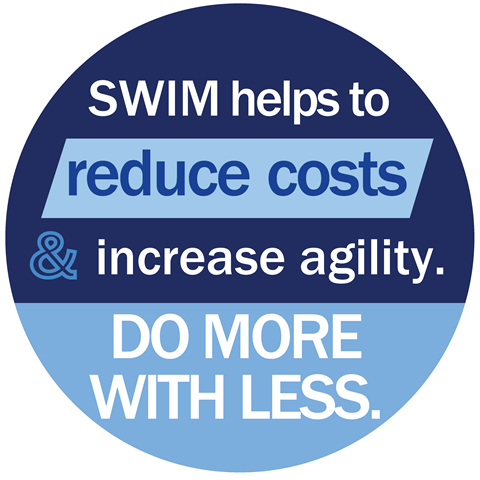 SWIM Promotes Collaboration and Information Sharing
---
Key Partnerships
---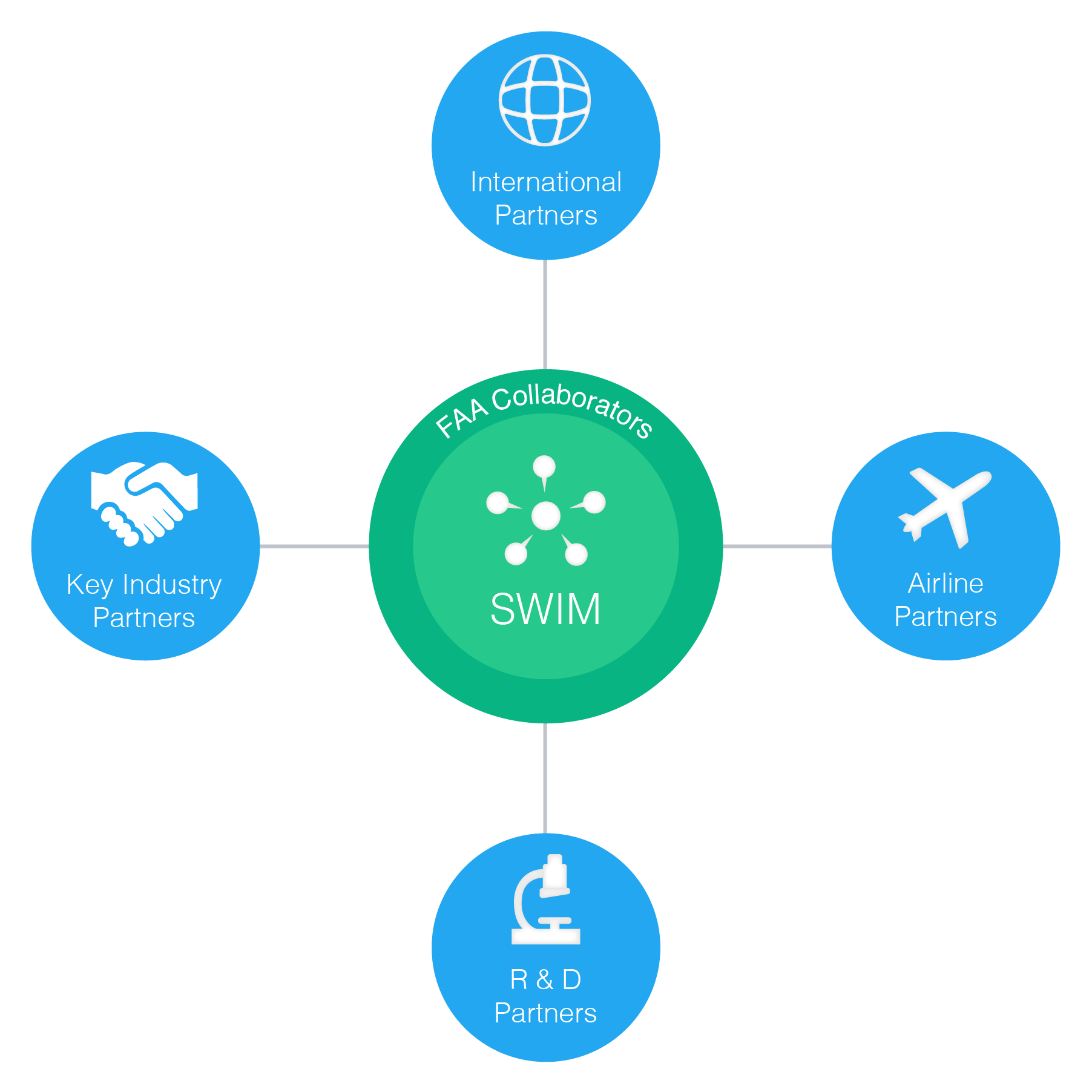 System Wide Information Management (SWIM) enables the sharing of information between diverse systems enabling the Next Generation Air Transportation System (NextGen) to deliver the right information to the right place at the right time. The program achieves this by providing the IT Service Oriented Architecture (SOA) enterprise infrastructure necessary for NAS systems to share and reuse information and increase interoperability. SOA is a way of organizing IT assets, policies, practices, and frameworks that enable application functionality to be provided and consumed as services that can be invoked, published and discovered. This infrastructure enables systems to publish information of interest to NAS users, request and receive information from other NAS services, and support NAS security requirements. Further, SWIM provides governance to NAS programs to ensure services are SWIM compliant and meet all FAA SOA standards.
SWIM's approach allows software applications in the NAS to interact with one another through information services that can be accessed without knowledge of an application's underlying platform implementation. This simplifies interface requirements to existing NAS systems and ensures new systems can be built with minimum technology (hardware, software, and data definition) constraints. SWIM also enables the transition to net-centric NAS operations, and from tactical conflict management to strategic, trajectory-based operations.
The System Wide Information Management (SWIM) Program is being implemented in segments. In each segment, a set of NAS services is being developed and integrated via SWIM. Enterprise infrastructure is added to support the implementation of capabilities associated with the segments. SWIM enterprise infrastructure will enable systems to request and receive information when they need it, subscribe for automatic receipt, and publish information as appropriate. This will provide for sharing of information among diverse systems.
One such system distributing information via SWIM is the SWIM Flight Data Publication Service (SFDPS). This service provides en route flight and related data to National Airspace System (NAS) consumers and external consumers. Learn more on the SFDPS page.
Last updated: Monday, May 15, 2023