Our Commitment to Safety
Runway Safety embodies a safe flight — both at its start and at its conclusion. Runway Safety continues to be one of the FAA's highest priorities and encompasses pilots, air traffic controllers and airport vehicle drivers. We offer guidance, resources and expertise and welcome your questions, comments and suggestions.
Flashcards & Quiz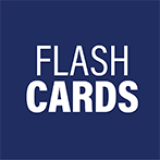 These flashcards were developed to help pilots better understand runway signage.
Our Service Areas & Contact Information
If you have a question or concern we are happy to assist you.
Contact the Runway Safety Team