Runway and Taxiway Construction
Runway construction projects present hazards to aircraft and air traffic control operations. To help mitigate these hazards, the FAA created an initiative to increase awareness of closures and construction at various airports across the nation. This website is dedicated to helping pilots, airport authorities that sponsor construction projects, and air traffic managers avoid the hazards associated with construction.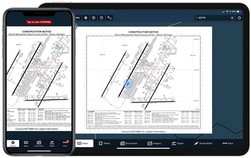 ForeFlight, creator of the widely used ForeFlight Mobile Integrated Flight App, now includes FAA's Airport Construction Notice Diagrams, greatly improving their utility and accessibility during flight planning and safety preparation.
Checklists
Pilots & Dispatchers
Managers & Airport Authorities
Related Links
Contact Us
The FAA's Airport Construction Advisory Council (ACAC) is a collaborative working group comprised of FAA, ATO, NATCA, ACI-NA, ALPA, AOPA, Airline Dispatchers, IATA, ICAO, [NBAA] who help identify potentially dangerous situations during airport construction projects and work with airports, industry and international organizations to implement ways to significantly mitigate accompanying risks.
If you have an upcoming construction project, domestic or international, contact the ACAC at 9-AJA-ConstructionCouncil@faa.gov.
Last updated: Tuesday, September 5, 2023