Airport Design Challenge Software Requirements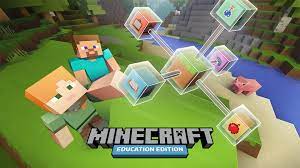 Microsoft Minecraft
Any version of Minecraft can be used for the Airport Design Challenge. 
Minecraft is available on the following gaming systems:
Computer versions including Windows, Mac OS X, and Linux
Minecraft: Pocket Edition (mobile devices)
Consoles including Nintendo Switch, PlayStation 3, XBOX 360, PlayStation 4, and XBOX One
Minecraft provides a free or low cost version of their software for educational and club use. Click on the link for additional details. 
For more information on how to obtain Minecraft please take a look at our video Minecraft ADC Tutorial 1 – Versions and Platforms for Minecraft
Last updated: Tuesday, March 7, 2023