Fellowships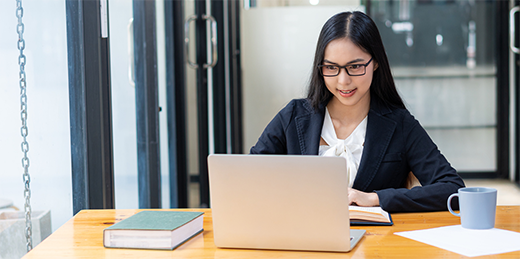 On December 27, 2020, the President signed the Aircraft Certification, Safety, and Accountability Act, which enacted the National Air Grant Fellowship Program. The Air Grant Fellowships offer an opportunity for students at the graduate level of education in fields related to aerospace to gain experience in how aviation legislation and policy are developed.
Apply by April 29, 2022 for one of up to five paid Fellowships.
Air Grant Fellowship
The Federal Aviation Administration is pleased to announce the National Air Grant Fellowship, a new Fellowship opportunity for graduate students in aerospace engineering and related fields.
Each Fellow will spend a year within either a Congressional office that has jurisdiction over the FAA, or within an office in the executive branch of government. For example, a fellow may serve as an expert liaison and researcher for a Congressional committee.
Fellows participate in FAA program activities to further develop their knowledge and skills, including writing a final paper or summary of the fellowship experience.
Award Information
The Air Grant Fellowship anticipates supporting between three and five fellowships in calendar year 2023.
Length: 12-month, non-renewable fellowship assignment
Start date: January 2023
Funding: approximately $61,000 to $112,000; Fellows hired under G-Band or H-Band Engineering Series, commensurate with experience. Up to $5,000 for relocation, critical expenses, and professional development activities
How to Apply
The program is designed to offer people with technical aerospace education a hands-on experience at navigating public policy issues related to their field of expertise. FAA seeks participants in the fields of study that include:
Aerospace engineering
Aerospace physiology
Aeronautical engineering
Airworthiness engineering
Electrical engineering
Human factors
Software engineering
Systems engineering
To apply, you must have an undergraduate degree and be pursuing an M.A. or PhD degree in a related field as listed above or be within a year of completion of the post-graduate degree. You must also meet position-specific qualifications.
The FAA will accept applications for the 2023 Air Grant Fellowship Cohort between April 4, 2022 and April 29, 2022.
Interested candidates must email DEIA@faa.gov the following documentation that demonstrates interest in, and qualifications for, the Fellowship, including:
Résumé
Statement by the applicant describing areas of interest in aviation policy and how the Fellowship experience will be important to individual career goals.
Letter of nomination from applicant's academic advisor, or other appropriate academic faculty, stating the applicant's suitability for such Capitol Hill experience.
Second letter of reference from another appropriate official, which can be another academic faculty member.
Writing sample – a brief issue paper or memo by the applicant on any subject demonstrating the applicant's ability to communicate well.
Transcript(s)
This page will be updated with further details.
Last updated: Thursday, April 28, 2022