Pay & Benefits
Play a critical role in the safety and efficiency of air travel and receive exceptional benefits, extraordinary work life programs, excellent education opportunities and competitive salaries. Our pay for performance programs and robust Federal benefits package rival, and often exceed, those offered in the private sector.
The following Total Rewards are offered to all FAA employees and include:
Compensation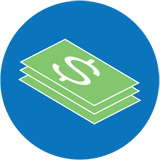 FAA offers a variety of pay plans, with pay for performance opportunities and flexible broad pay bands that provide:
Competitive salaries designed to reward education, experience and performance
Opportunity to earn annual pay increases based on performance, not just longevity
The unique opportunity for managers to earn annual incentive payments based on individual and agency performance
Performance-based incentives, cash and time off awards
Talent Development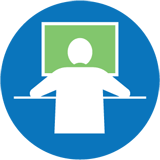 As an FAA employee, you'll have access to continuous opportunities to learn, grow personally and professionally, enhance your team, and develop others. FAA employees can choose from a variety of opportunities for professional growth including:
Onsite training
Web-based courses
Peer mentoring
Personalized development plans
Leadership development
Management training programs
Benefits & WorkLife
We not only offer comprehensive benefits and worklife programs to secure your future and balance your daily needs but also provide you stellar service for managing these programs through our Benefits Operations Center.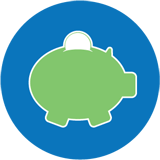 Retirement (Securing your future)
Thrift Savings Plan (TSP) with immediate vesting on FAA match
FERS Retirement Pension Plan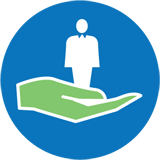 Health and Welfare Benefits
Federal Employee Health Benefits (FEHB)
Dental and Vision Benefits
Flexible Spending Accounts
Life Insurance
Long-term Care Insurance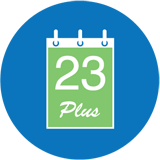 Paid Time Off
23 Days minimum paid time off (Holiday leave: 10 days per year; vacation leave: 13-26 days accrued per year depending on length of service)
Sick leave is accumulated 13 days per year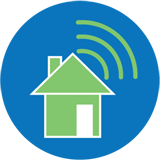 WorkLife
Alternative Work Schedules
Telework
Nursing Mothers Program
Voluntary Leave Transfer Program
Child Care Subsidy
Employee Assistance Program offers:

Personal and elder care counseling
Concierge services
Health and wellness challenges
Legal & financial services

Childcare program services: Contact the FAA National Childcare Program Manager at 202-267-7995 for information and eligibility.
Support tools for managers
Onsite trainings
Other perks: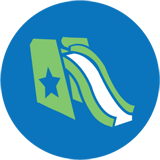 Depending on your office location, some of the below amenities are available.
On-site Health Unit for urgent medical care, flu shots, preventative screenings and more
On-site Healthcare Seminars and Employee-Provider Fairs
On-site Daycare Facilities
On-site Exercise Classes
On-site Locker Rooms
Transportation Subsidies
Full-service Cafeteria
Federal Benefits
As a Federal employee, depending on the type of appointment, you'll receive a benefits package that rivals, if not surpasses, those offered in the private sector. It includes a variety of insurance, retirement, leave and flexible spending options for employees and their families. The comprehensive package is designed to provide employees with the tools and care they need to be happy and healthy at work and at home.
Federal benefits include:
Depending on the type of appointment, employees may enroll in one of several health plans that fit your health needs, with the Federal Government contributing approximately 60-75 percent of the premiums. Dental & Vision insurance, flexible spending accounts and long term care are also available.
The Federal Employees' Group Life Insurance (FEGLI) protects your family from financial hardship in the event of your death. Depending on the type of appointment, employees entering into Federal service are automatically provided basic coverage. Life insurance for your spouse and eligible dependent children is also available.
Federal employees receive 10 days of paid holidays, as well as annual leave, Family Medical and Leave Act, sick leave and more.

Retirement

If you are first hired in a covered federal government position after December 31, 1986, you will be under the Federal Employee Retirement System (FERS). The amount of your contribution depends on when you are first hired.
FERS is a retirement plan that provides benefits from three different sources:
Basic Benefit Plan (annuity)
Important: Your contribution into FERS is dependent on when you are first hired. If you are first hired into the federal government after December 31, 2013, your retirement system is FERS-FRAE and your contribution is 4.4% (4.9% for Air Traffic Controllers) of your salary.
WorkLife Benefits

Ensuring that our employees find the right balance between work and everything else in life is an important goal for the FAA. Whether you find yourself coping with work-related stress and in need of counseling or you're searching for child care, we work to provide you with a solution. Help is available to all FAA employees through our WorkLife Solutions, which includes the following benefits:
Personal Counseling

The Employee Assistance Program (EAP) puts employees who are facing problems or concerns (stress and anxiety, change, marital or relationship problems, etc.) in touch with a network of licensed and experienced counselors. The service is already paid for by FAA and includes up to eight confidential counseling sessions.

Elder Care Services

Assists employees who have elderly parents or relatives connect with a trained geriatric care professional who can assess the relative's condition and recommend the proper care.

Concierge Services

Puts employees in contact with a consultant who can assist them with everything from planning a move to find a doctor in their area.

Health & Wellness

Healthyroads, FAA's health and wellness program, provides employees with tools, planners and other resources to help with everything from weight loss to smoking cessation to simply maintaining good overall health.

Legal & Financial Services

Provides personal legal and financial assistance from trained professionals, as well as access to many online tools and resources.

Child Services

Helps employees find programs and services to help with a variety of child-related issues, from finding basic child care to navigating the adoption process to raising a teenager. Provides child care subsidy for employees who meet eligibility.

Support Tools for Managers

Assists managers in motivating employees, reviewing performance, ensuring productivity and solving other work-related issues through unbiased assistance.

Telework

Employees can explore options to perform their duties from an alternative worksite.
Pay
FAA is not governed by the General Schedule (GS) pay system. Instead, salaries for FAA employees are categorized into six different pay plans determined by your job category and experience level. Pay plans are as follows:
Core Compensation Plan (FV)

A "pay for performance" plan that recognizes, rewards and encourages individual contributions and organizational success. You are assigned a pay band based on your job category and level of responsibility for your position. Most FAA employees are on Core Compensation Plans.

Air Traffic Compensation Plan (AT)

 
The AT Compensation Plan covers:

Air Traffic Control Specialists (ATCS) and Traffic Management Coordinators/Specialists (TMC/TMS).
Air Traffic managers, supervisors, operations and support employees, and other staff.
Flight Service Specialists.

Executive Compensation Plan (EV)

Applies to Officers, Executives and Senior Professionals who are part of the FAA Executive System (FAAES).

FG Pay Plan

Similar to the Federal General Schedule (GS), applies to mainly salaried employees whose positions have not yet been converted to the Core Compensation Plan.

FW Pay Plan

Similar to the Federal Wage System (WG, WL, WS), covers employees who are paid by the hour.
In addition to these competitive base salaries, we also offer Locality Pay and Non-Foreign Cost-of-Living Allowances that are dependent upon your geographic location and reflect the relative cost of labor across the country.
Resources
Last updated: Tuesday, January 10, 2023