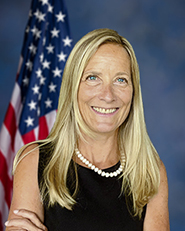 Mission
The mission of Flight Service is to:
Provide world class service and value to users of the National Airspace System (NAS), including new entrants
Leverage advanced technologies to safely and efficiently deliver flight services in the contiguous United States (CONUS), Hawaii, Puerto Rico, and Alaska
Support the ATO's System Operations Services with innovative, collaborative solutions to complex operational problems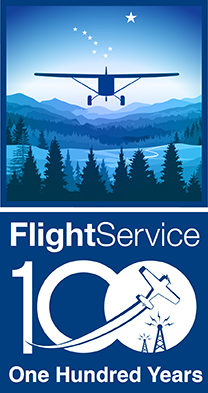 Flight Service Celebrates 100 Years
Learn about Alaska, modernization initiatives, and the 100-year history of Flight Service.
Flight Service Celebrates 100th Anniversary in Alaska
One hundred years ago, Flight Service specialists were responsible for interpreting weather and aeronautical information - and then transmitting that data to aircraft pilots before, during, and after flights. Flight Service Stations, originally called air mail radio stations, were strategically located across the United States along transcontinental air mail routes that pilots flew to deliver mail. It was possible to reach Flight Service Stations either by radio inflight, or by telephone on the ground.
Today's specialists continue the inspiring legacy of those 'air mail radio station' specialists from a century ago, by providing key aviation assistance in the complex environment and airspace of Alaska - 'America's last frontier.'
From the first facilities transmitting flight plans over radiotelegraph - using Morse code and Navy spark transmitters - to today's online systems and automated technologies, our history paves the way for future safety initiatives.
As Flight Service continues to evolve and adapt to the needs of the aviation community, the FAA celebrates 100 years of government service to aviation.
What We Do
Flight Service communicates directly with pilots for pilot briefings, flight plans, inflight advisory services, search and rescue initiation, aircraft emergencies, and Notices to Airmen (NOTAMs). Flight Service provides services in Alaska by government personnel and by a contract service provider (Leidos) in the continental U.S. (CONUS), which includes Puerto Rico and Hawaii.
The Flight Service Pilot Web Portal 1800wxbrief.com allows pilots to receive online preflight briefings, file flight plans and get automatic notifications and alerts, including flight plan closure reminders. Registering for automatic notifications and alerts keeps pilots informed when new or adverse conditions arise, such as a severe weather forecast or observation, an airport closure, NOTAM or temporary flight restriction.
The Weather Camera Program is increasingly popular in Alaska as a primary source for pilots to obtain preflight and en route weather briefings. The program is now under Flight Service and will explore future development opportunities, including expansion in Alaska and mountainous areas of the contiguous United States and Hawaii.
Weather cameras provide a means to look before you fly versus flying out to take a look, enabling pilots to have the data to make better decisions and improve aviation safety. Visit the FAA Weather Camera website to learn more https://weathercams.faa.gov.
Flight Service encourages innovation in the delivery of services to pilots. In support of innovation and increasing efficiencies for our stakeholders, we look forward to the following initiatives:
The Alaska Flight Service Initiative (AFSI) is the next phase of continuous improvement. Agency safety goals, enhanced technological services, and increased economies of scale for staffing and infrastructure, are primary drivers that will help define flight services and delivery methods for future operations in Alaska.
In CONUS, our provider, Leidos, is working to modernize and save costs in the delivery of flight services, while providing increased efficiency and security with a transition to the first Voice over Internet Protocol (VoIP) in the National Air Space system.
Additional Information
Guiding Principles
Safety as the Highest Priority
Foster Web-based Services and Automation
Strengthen FAA-Pilot Relationships
Improve the User Experience
Technological Innovation and Leadership
Fiscal Responsibility and Efficiency