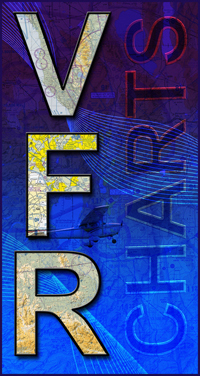 Sectional Aeronautical Charts are designed for visual navigation of slow to medium speed aircraft.
Terminal Area Charts depict the airspace designated as Class B airspace. The information found on these charts, while similar to that found on Sectional Charts, is shown in much more detail because of the larger scale.
U.S. Gulf Coast VFR Aeronautical Charts is designed primarily for helicopter operations in the Gulf of Mexico area.
Grand Canyon VFR Aeronautical Chart covers the Grand Canyon National Park area and is designed to promote aviation safety and facilitate VFR navigation in this popular flight area.
Helicopter Route Charts are three-color charts that depict current aeronautical information useful to helicopter pilots navigating in areas with high concentrations of helicopter activity.
Caribbean VFR Aeronautical Charts are designed for visual navigation to assist familiarization of foreign aeronautical and topographic information.