365 Airport Road
Sitka, AK 99835
Air Traffic Manager:
Maurice Gamble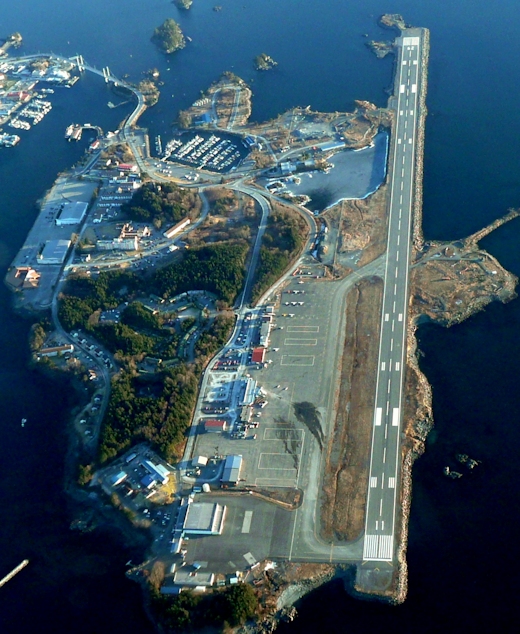 © Photo Copyright Protected - used by permission
Sitka FSS
Sitka FSS is a part-time facility open from 1500-0645Z and is located on the 3rd floor of the "Tower" building, (365 Airport Rd). The Tower building is located on the east end of the airfield and is accessible from both the Ramp and Airport Road. We provide face-to-face pilot briefings, or information may also be obtained by calling the local Briefing number, 907-966-2221/2222 or by contacting JNU FSS toll free 866-297-2236. We also provide inflight information on one of our numerous remote frequencies throughout southern Alaska.
Sitka FSS provides local airport advisories, LAA, for the Rocky Gutierrez Airport, on frequency 123.6. Pilots are encouraged to monitor the Sitka AFIS, (Automatic Flight Information Service), on 135.9 prior to contacting FSS. On initial contact, advise the FSS specialist of your aircraft ID and type, location, intentions and AFIS code. Remember that LAA is for advisories only. We request you use 122.2, 122.45 or the phone numbers listed above for questions or a weather briefing. For fuel after hours, contact Unicom frequency, 122.95 or call 907-747-7222.Anchorage Center frequency in the Sitka area is 126.1.
Sitka airport is under Class E airspace. (For SVFR see link)
The Sitka FSS flight plan area is comprised of four hard surface airports, Sitka, Kake, Petersburg and Wrangell. There are 14 public use seaplane bases, in the Sitka flight plan area, not to mention the thousands of picturesque bays, coves and lakes that are frequented by float plane pilots.
---
Last updated: Thursday, January 12, 2023