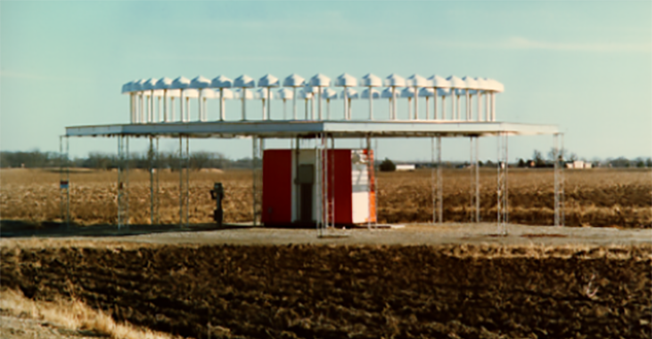 The FAA is transitioning the National Airspace System (NAS) to Performance Based Navigation (PBN). As a result, the VOR infrastructure in the Contiguous United States (CONUS) is being repurposed to provide a conventional backup navigation service during potential Global Positioning System (GPS) outages. This backup infrastructure is known as the VOR MON.
Concept of Operation
The VOR MON is designed to enable aircraft, having lost GPS service, to revert to conventional navigation procedures. This will allow users to continue through the outage area using VOR station-to-station navigation or to proceed to a MON airport where an Instrument Landing System (ILS), Localizer (LOC) or VOR approach procedure can be flown without the necessity of GPS, Distance Measuring Equipment (DME), Automatic Direction Finder (ADF), or surveillance. Any airport with a suitable instrument approach may be used for landing, but the VOR MON assures that at least one airport will be within 100 Nautical Miles (NM).
In order to enable VOR station-to-station navigation, two new geometrically larger VOR Standard Service Volumes (SSVs) are being implemented to provide VOR signal starting at 5,000 feet Above Ground Level (AGL). Coverage will exist but may not be continuous at lower altitudes.
For more details on how to use the VOR MON, please visit the Aeronautical Information Manual (AIM), Chapter 1. Air Navigation, Section 1-1-3-f, The VOR Minimum Operational Network (MON).
Development of the VOR MON
The new geometrically larger SSVs allow reduction of the VOR network in CONUS.
The FAA coordinated with industry, the public and other government agencies to develop the VOR selection criteria. The two primary selection criteria are:
Coverage at and above 5,000' AGL.
MON airports.
For more details on how the VOR MON was developed, please visit Federal Register Notice: 81 FR 48694 Provision of Navigation Services for the Next Generation Air Transportation System (NextGen) Transition to Performance-Based Navigation (PBN) (Plan for Establishing a VOR Minimum Operational Network)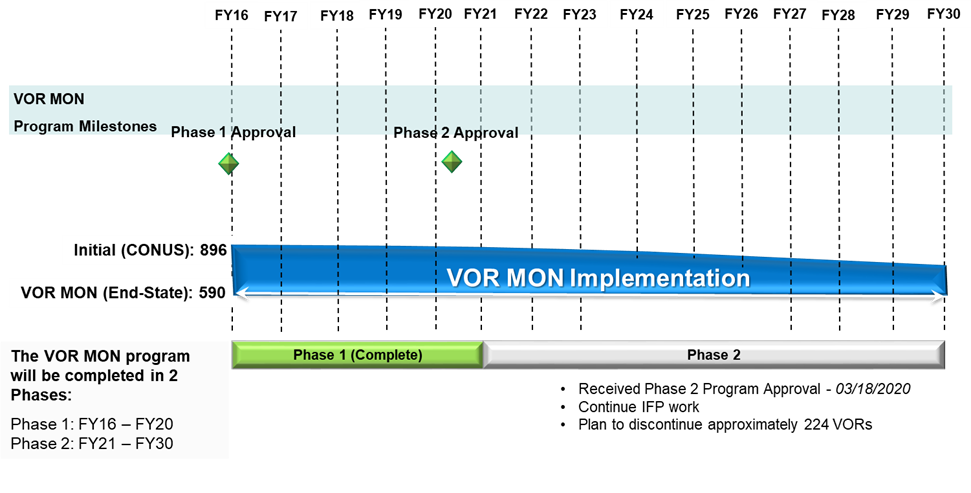 Last updated: Wednesday, August 03, 2022