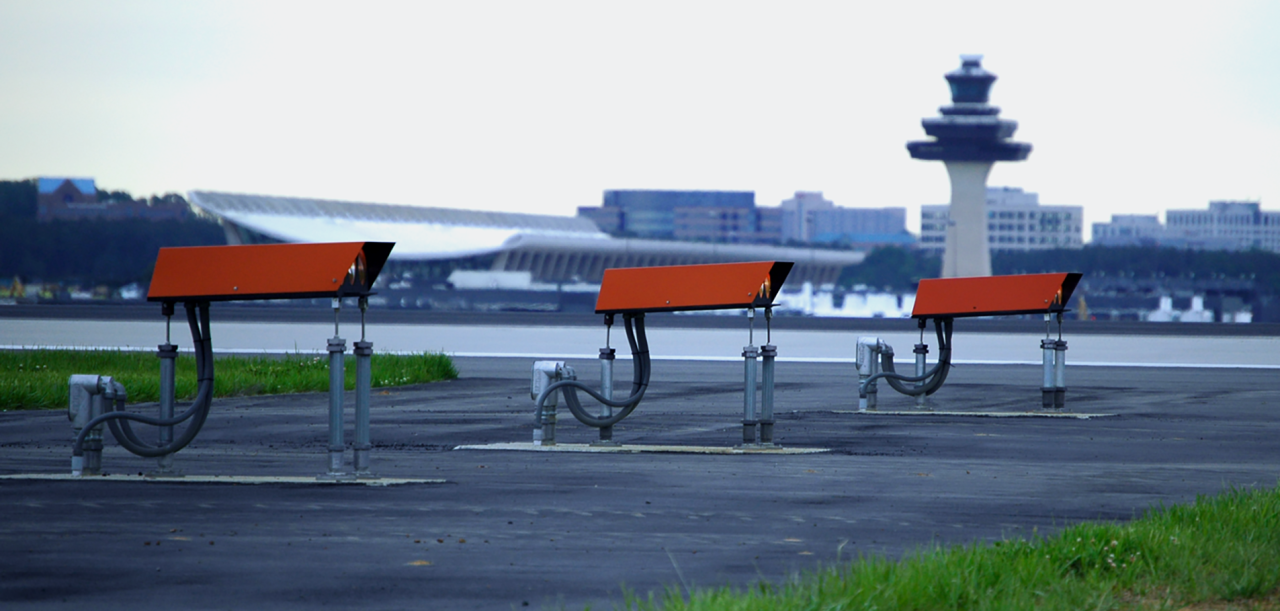 The PAPI system is the current standard Visual Glide Slope Indicator (VGSI) consisting of four light boxes arranged perpendicular to the edge of the runway. It projects a pattern of red and white lights that provide visual approach slope information. PAPIs provide a definite white and red light projection pattern along the desired descent path to the touchdown point. PAPIs are designed to reduce Controlled Flight into Terrain (CFIT) and landing distance over and under runs by assisting the pilot in establishing a stabilized descent.
Under the current procurement contract, the FAA has the option to acquire up to 500 LED PAPI systems.  The benefits of new LED technology include requiring less energy to create the same light output and extending the life of the PAPI lamps from 2,000 hours to at least 40,000 hours.

PAPI Approaches
The video shows the side-by-side comparison of a series of approaches to an airport. The benefit of the comparison is to see and understand the superior clarity of LED lighting systems over the more traditional incandescent lighting systems. The video contains no audio.