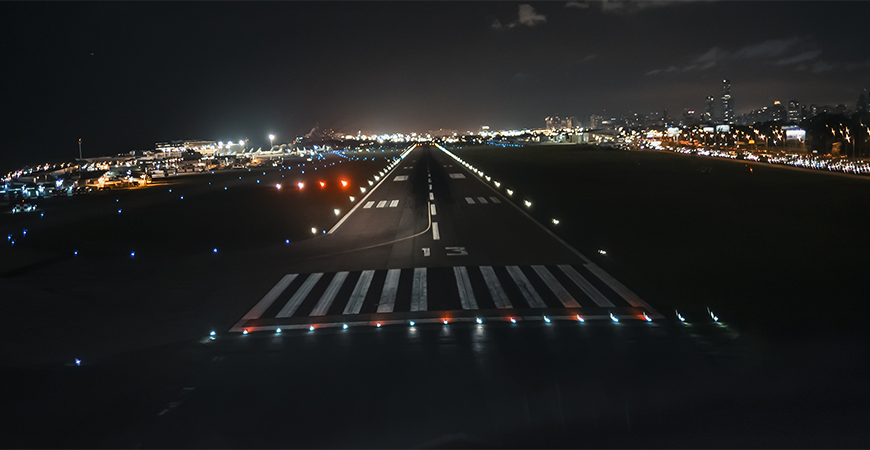 Visual Guidance Lighting Systems (VGLS) provides visual guidance to pilots during the approach and landing phases of flight. Enabling pilots to more effectively  identify the runway environment, align with the runway centerline and achieve stable, wings-level attitude for landing.  
VGLS is focused on sustaining and supporting Performance Based Navigation (PBN) and national level Position, Navigation and Timing (PNT) goals.   
The objectives of the VGLS Programs are:
Reduce product life-cycle costs of approach lighting systems.
Increase availability of service by increasing reliability of approach lighting systems. 
Promote the use of Green Energy technology. 
Standardize and simplify the infrastructure by eliminating several obsolete systems and consolidating the infrastructure.
Minimize the amount of hardware installed in the runway environment.  
Use LED light to obtain sharper colors (clear whites, greens and reds).
Increase identification of lights by pilots in all weather conditions.
Last updated: