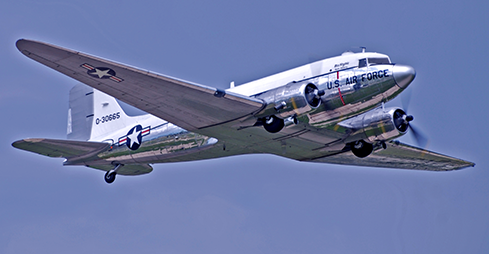 Photo source: Ian Atkinson
The FAA is transforming the NAS to Performance Based Navigation (PBN) to address the shortfalls of conventional ground-based navigation. PBN allows aircraft to fly flexible point-to-point routes and parallel tracks to reduce en-route chokepoints and delays. In terminal airspace, PBN enables aircraft to fly precise tracks that are closer together, allowing for more efficient use of the airspace while reducing noise, fuel consumption, and carbon emissions. The FAA Satellite Navigation Team supports the transition to PBN through development of ground infrastructure and standards that enable use of the Global Positioning System (GPS) using either Aircraft Based Augmentation Systems (ABAS) like Receiver Autonomous Integrity Monitoring (RAIM) or the FAA's Spaced Based Augmentation System (SBAS) also known as the Wide Area Augmentation System (WAAS). GPS, WAAS, and ABAS are referred to collectively as Global Navigation Satellite System (GNSS). Aircraft use GNSS to fly Area Navigation (RNAV) and Required Navigation Performance (RNP) routes and procedures virtually anywhere in the NAS, in all phases of flight. The FAA Satellite Navigation Team also supports the non-Federal implementation of Ground-Based Augmentation System (GBAS) Landing Systems that provide precision approach capability to airports with installed capability.
The Satellite Navigation Team, along with other FAA organizations and numerous governmental and non-governmental agencies, are all supporting a smooth transition to satellite navigation. Visit us and see what's new.