Aviation Weather Display (AWD)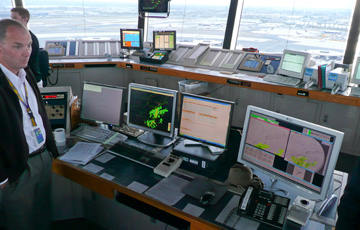 Decision makers in the National Airspace System require a clear, consistent presentation of weather information to ensure efficient and safe air traffic operations. In the current environment, weather displays from the Weather and Radar Processor (WARP) and the Corridor Integrated Weather System (CIWS) depict different information — even when nominally displaying the same product. While some weather products are effectively integrated with operational decision support tools, users still require a dedicated weather display.
Part of the NextGen Weather Processor (NWP), the Aviation Weather Display (AWD) consolidates today's WARP and CIWS displays. The AWD provides consistent weather information "at a glance" for enroute and terminal users, and includes weather products from the NWP and National Oceanic and Atmospheric Administration.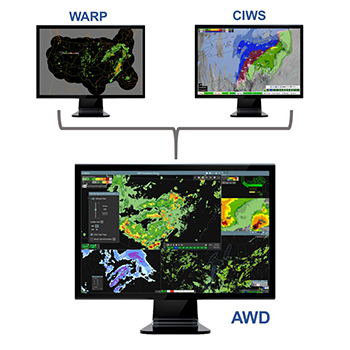 Improvements with AWD
Consolidates legacy weather display capabilities
Establishes new weather display architecture
Provides Geographic Information System with layers of information
Includes internal and external web browser access
Supports long range and terminal radar approach control facility graphic views
Permits integration of National Weather Service (NWS) icing & turbulence products with FAA radar mosaics
Provides display for NextGen Weather enhanced capabilities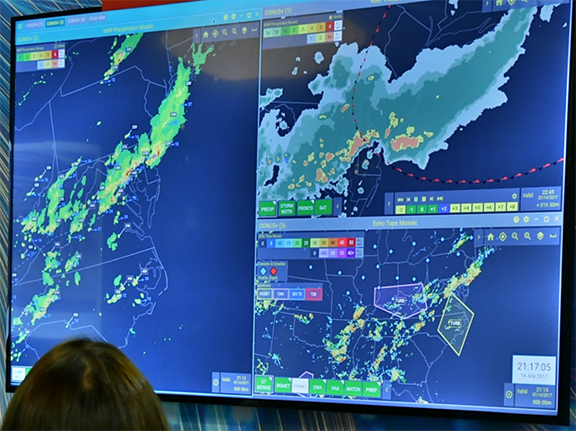 Last updated: Tuesday, July 19, 2022