Getting Started
Congratulations on your new drone!
Whether you're a novice drone pilot or have many years of aviation experience, rules and safety tips exist to help you fly safely in the National Airspace System (NAS).
Use this guide to help you understand which rules you'll need to follow when you fly your drone: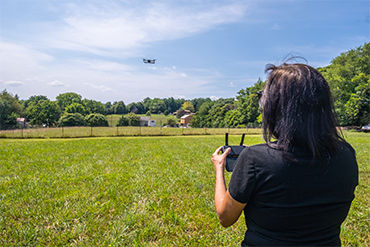 Recreational Flyer
If you fly for fun and personal enjoyment or as an educational institution you must: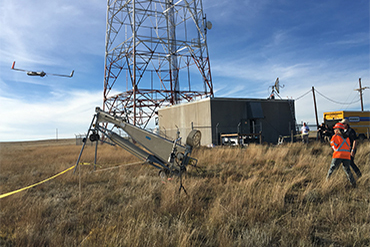 Certificated Remote Pilot
If you fly for commercial, government, or any other non-recreational purposes you must:
Still not sure what type of drone flyer you are? We can help you!
Visiting from another country? Using a foreign-registered drone? Be sure to check out our page: Information for International UAS Operators in the United States
Where can you fly your drone?
Drone pilots can fly in controlled and uncontrolled airspace. There are different requirements to you as a pilot depending on which airspace you fly in.
These resources below will help you determine where you can legally fly and if you need an authorization before doing so:
How to create a business account on FAA DroneZone
If you're starting a drone business, organization, or a new drone program (including public safety) that will fly for any purpose other than recreation, you will need to create a Part 107 account on FAA DroneZone. 
Navigating the Process to create a business or organization account is easy as 1-2-3:
Click create an account and set up a profile.

The person's information used while creating the account profile will become the account stakeholder. This person is not required to have a remote pilot certificate, but is ultimately responsible for the account. Use the business/organization's name in the "Part 107 account name" field while completing the "Part 107 Account Details" portion of the profile setup.

Register your drones in the UAS inventory in the Part 107 dashboard.
If you need to, you can add additional "Part 107 Users" through a two-step verification process.

You can add users to your account to be one of two roles: "Part 107 Administrator" or "Inventory Manager."
Both are allowed to manage the UAS inventory, Part 107 Waivers & Authorizations, and the Part 107 Accident Reports.
The Part 107 Administrator is allowed to manage the Part 107 profile and users, while the Inventory Manager can only view the profile.
Note: A certificated remote pilot operating on behalf of this account must carry a copy of the registration for the drone they are flying and any applicable authorizations/waivers needed for the operation.
If you have questions or comments, contact the UAS Support Center.
Manufacturers 
If you are a manufacturer of drones or drone components, visit our Means of Compliance (MOC) / Declaration of Compliance (DOC) page for up-to-date information on approved ways to meet the Remote Identification and Operations Over People production requirements.
Last updated: Tuesday, August 8, 2023