UAS Test Site Program
Program Overview
The FAA Modernization and Reform Act of 2012 (FMRA 2012) directed the Federal Aviation Administration (FAA) Administrator to initiate a 5-year program to establish 6 unmanned aircraft systems (UAS) test sites to support the FAA in integrating UAS into the national airspace system (NAS). After conducting a competitive selection process, the FAA designated six UAS Test Sites, which became operational in 2014 and began to conduct test flights. In 2016, the FAA added a seventh test site as mandated by the FAA Extension, Safety and Security Act of 2016 (FESSA 2016). The following list names the seven FAA UAS Test Sites: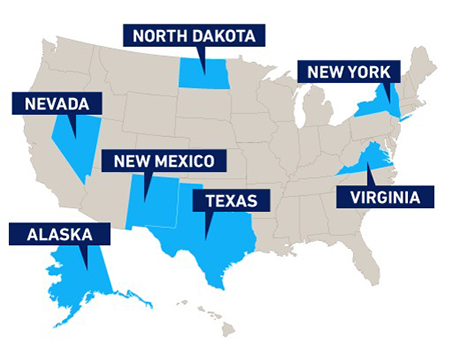 Griffiss International Airport, NY
New Mexico State University, NM
North Dakota Department of Commerce, ND
State of Nevada, NV
Texas A&M University Corpus Christi, TX
University of Alaska Fairbanks, AK
Virginia Polytechnic Institute & State University, VA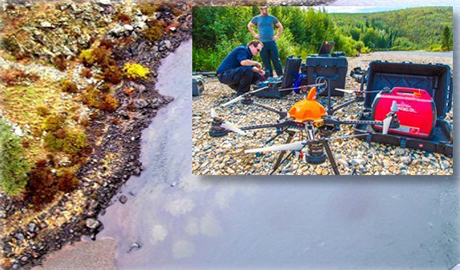 Unmanned aircraft used to Count King Salmon in Alaska
The main objective of the UAS Test Site Program is to provide verification of the safety of public and civil UAS, operations, and related navigation procedures before their integration into the NAS. Other program requirements include supporting the FAA during the development of certification standards, air traffic requirements, coordinating research and other work with National Aeronautics and Space Administration (NASA), FAA NextGen, the Department of Defense, and other Federal agencies.
UAS Test Site Operations
As Public Aircraft Operators, the UAS Test Sites support their respective States by conducting governmental functions such as aeronautical research, biological and geological resource management, search and rescue, and public safety (firefighting and law enforce). They work closely with their Public Safety officials to support their training and demonstrations and integrate this unmanned technology with Public Safety procedures.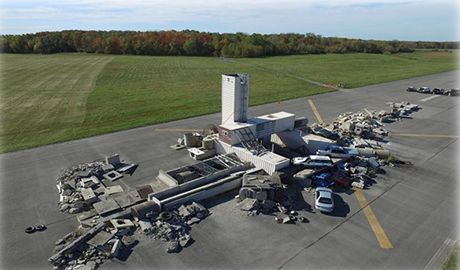 Rubble Pile at State Preparedness Training Center, Oriskany New York
As Civil Aircraft Operators, the UAS Test Sites support their clients by assisting them develop their concept of operations, safety risk management plans, and flight-test their UAS technologies. Other areas supported by the UAS Test Sites include developing safety cases and risk mitigation strategies, preparing aviation rules waiver and/or airspace authorization material, providing flight testing infrastructure, and supporting clients in their receipt of Special Airworthiness Certificates in the Experimental Category as needed. The UAS Test Sites have conducted civil operations research and demonstrations for their clients, including research of technology and concepts for national critical infrastructure inspections, package delivery, UAS Traffic Management demonstrations, and urban air mobility.
The UAS Test Sites are focusing their research and demonstration operations on the following areas, supporting the FAA advance these technologies and concepts: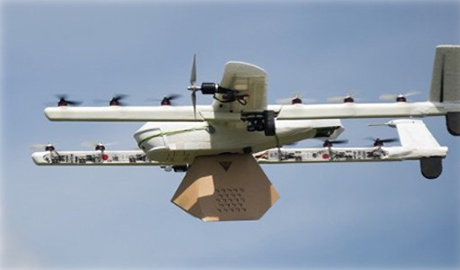 Package Delivery Research at Virginia Tech
Detect and avoid (DAA)
Command and Control (C2)
Airworthiness
Beyond Visual Line of Sight (BVLOS) operations
Standards for the safe operation of UAS in various airspace classes
Air traffic control operational and communications procedures
Multiple UAS operations
Counter UAS
UAS Traffic Management (UTM)
Test and evaluation of proposed UAS standards, processes and procedures
Environmental impacts
Urban Air Mobility
The original 5-year program was extended for two more years under FESSA 2016, then extended another four years under the FAA Reauthorization Act of 2018 (FRA 2018), and is scheduled to continue until September 30, 2023.
The UAS Test Sites also support the Broad Agency Announcement which provides funding opportunities to Qualified Commercial Entities or QCEs partnered with a designed Test Site. Under this acquisition program, QCEs have an opportunity to demonstrate and advance their UAS technologies at one of the seven UAS Test Sites. Below are some examples of the work conducted under this program sorted by QCE; click on the link to download their associated final reports:
To learn more about the BAA contract opportunity, please visit sam.gov: https://sam.gov/opp/7f17dd9d500d4197b9b692a62c46468c/view
Last updated: Friday, March 24, 2023