BEYOND Lead Participants
Choctaw Nation of Oklahoma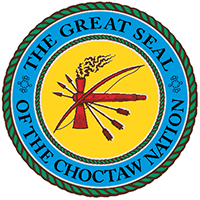 The Choctaw Nation of Oklahoma focused on missions involving agriculture, remote infrastructure inspections, public safety and other areas during the Unmanned Aircraft Systems (UAS) Integration Pilot Program (IPP). CNO was the first tribal government to be recognized by the FAA as a Public Aircraft Operator (PAO), and was the only Lead Participant to work with the Volpe National Transportation Systems Center on acoustics testing for UAS. As CNO transitions into BEYOND, it is set to continue its work with missions it considers to be important, relevant and realistic for tribal and rural communities in the areas of: public safety, linear infrastructure inspection, package delivery, agricultural operations and weather operations.
For more information: Visit the Choctaw Nation of Oklahoma's BEYOND program webpage.
Center for Innovative Technology (CIT), Virginia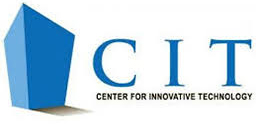 During the IPP, the Virginia team worked under the Innovation & Entrepreneurship Investment Authority (IEIA), which has since disbanded. As the Virginia team transitions to BEYOND, it will now operate through the state's Center for Innovative Technology (CIT). Under the IPP, Virginia took on three partners and developed missions and goals that drew on the experience and expertise of each one. With industry partner Wing, the team focused on package delivery. Its partnership with the State Farm insurance company focused on assessing the damage caused by hurricanes, flooding and other weather events. Meanwhile, the partnership with Dominion Energy focused on inspecting power lines and other infrastructure. All three projects and partners will be continuing in the BEYOND program, with the ultimate goal of achieving flights Beyond Visual Line of Sight (BVLOS), which will continue to help integrate drones into the National Airspace System (NAS).
For more information: Visit Virginia's BEYOND program webpage.
Kansas Department of Transportation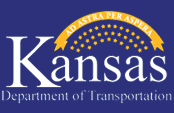 The Kansas Department of Transportation (KDOT) focused on Beyond Visual Line of Sight operations at the outset of the IPP, conducting power line inspections in rural areas of the state. Working with a team of industry partners, including Iris Automation and Kansas State University-Polytechnic, KDOT flew several long routes to demonstrate ground-based and onboard surveillance capabilities, as well as operational procedures. KDOT will continue to focus on the state's rural communities as it transition into BEYOND. Kansas' priorities during BEYOND will focus on: public safety operations, including those dealing with pandemic and disaster relief, proper infrastructure and certification support, and the production of new and innovative communication architectures with the objective of moving UAS data in real time to establish meaningful connectivity as a statewide resource.
For more information: Visit Kansas BEYOND program webpage.
Memphis-Shelby County Airport Authority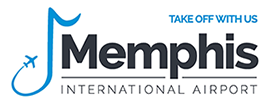 The Memphis-Shelby County Airport Authority teamed up with FedEx, 901 Drones, Asylon and other partners to cover four focus areas during the IPP: aircraft inspections, security surveillance, Foreign Object Debris (FOD) detection and payload delivery. It focused on enhancing airport security surveillance systems, reducing aircraft general visual inspection times, enhancing personnel safety, enhancing runway/taxiway FOD detection and removal and reducing aircraft parts delivery time to ramp gates. As the team transitions from IPP to BEYOND, its goal is to develop public policies, guidance and procedures for FAA approval of regular, routine on-airport UAS flight operations supporting aircraft inspections, security surveillance, FOD detection, and aircraft parts delivery that can be duplicated at other FedEx hub operations beyond Memphis, with an end state supporting 24/7, BVLOS and Operations Over People.
For more information:Visit the Memphis-Shelby County BEYOND program webpage.
North Carolina Department of Transportation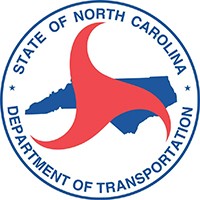 The North Carolina Department of Transportation (NCDOT) IPP team focused on UAS package delivery in rural, suburban and urban areas, with missions including medical package delivery, food delivery and transportation infrastructure inspection. Under the IPP, the team conducted a total of 12,792 flights, working with industry partners Matternet, UPS Flight Forward, Zipline, Volansi and Flytrex at healthcare facilities and neighborhoods throughout the state of North Carolina, in Grand Forks, North Dakota, and at a retirement community in Florida. By the end of the IPP, NCDOT and its partners were able to serve thousands of patients and customers. Leveraging IPP assets, the team was able to meet the immediate need of the COVID-19 public health emergency by standing up medical and PPE delivery operations and also conducted significant damage assessment flights after flooding from Hurricanes Florence and Michael. As it transitions to the BEYOND program, NCDOT plans to continue the missions it started under the IPP and move toward operations over people and BVLOS operations to promote efficient inspection and mapping operations, partnering with Skydio, Parazero, Sensfly and others.
For more information: Visit the North Carolina Department of Transportation Integration Pilot Program webpage.
North Dakota Department of Transportation


As part of the IPP, the North Dakota Department of Transportation focused on expanding UAS operations at night and BVLOS in multiple types of airspace with UAS missions such as linear infrastructure inspection, crop health monitoring, emergency response and media reporting. During extensive flooding in 2019 and 2020, the team used UAS to survey flood damage and to inform first responders and the public about road and bridge closures. The team obtained the first state agency waiver for operations over people to enable public safety operations. In the BEYOND program, Northern Plains UAS Test Site (NPUASTS) plans to enable safe, reliable BVLOS flights by leveraging the North Dakota Statewide UAS BVLOS network known as Vantis. After the conclusion of development testing, the team plans to advance to operational flight testing, including BVLOS flight operations for linear infrastructure inspection, cargo delivery and public safety.
For more information: Visit the North Dakota Department of Transportation BEYOND webpage.
The City of Reno, NV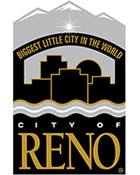 During the IPP, the City of Reno focused on missions related to public safety. It partnered with the Reno Emergency Management Services Agency and industry partner Flirtey, Inc. to deliver Automated External Defibrillators focused on river rescue operations with the Reno Fire Department and Iris Automation. In BEYOND, the City of Reno plans to use UAS to improve rescue response times and reduce the exposure of first responders and victims to dangerous conditions during rescue operations. Having the ability to use UAS in river rescue and fire-related emergency operations will save lives, increase efficiencies and reduce operational costs. Reno also has partnered with Drone America to conduct wildfire operations, package delivery for public safety missions and infrastructure inspection.
Learn more at City of Reno UAS
University of Alaska-Fairbanks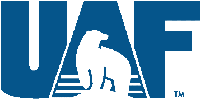 During the IPP program, the University of Alaska-Fairbanks conducted the first BVLOS operation in domestic airspace using onboard and ground-based detection systems instead of on-the-ground visual observers. ConOps during the IPP focused on linear infrastructure monitoring of the Trans-Alaska Pipeline System and included COVID-19 support monitoring compliance with a "stay-at-home" health mandate. As UAF transitions to BEYOND, the goal remains to conduct safe, repeatable and scalable commercial linear infrastructure monitoring and cargo delivery to remote communities in rural Alaska.
For more information: Visit the University of Alaska-Fairbanks webpage.
Last updated: Monday, November 14, 2022